It was a beautiful, sunny, 80º weather day in Southern California, perfect to go out for a ride…
IN A MAZDA CONVERTIBLE.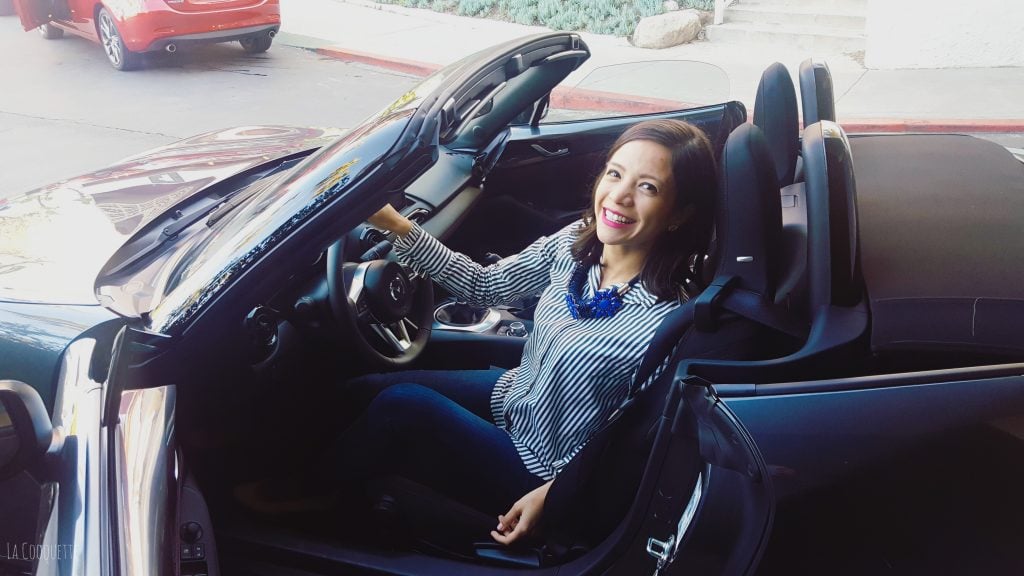 Ok, I wasn't really expecting starting off my WeAllGrow summit week with this much adrenaline – maybe yes, but I though it'd be coming from the thought of seeing my friends after a long time, NEVER from the jolt I got with the Mazda MX-5 Miata that went from 0 to 60 mpH in less than 3 seconds. ¡Sí señor!
Let me explain what I was doing in that convertible… The start of WeAllGrow Summit, an amazing conference for digital influencers that happens every year around this time of year, includes a first day field trip experience sponsored by a brand. I was super lucky to get into the Mazda excursion, where they were going to let us test some of their cars and take us to a breathtaking location, surprises included along the day……