Who is La Cooquette?
¡Hola! María Sierra here, a.k.a. "La Cooquette" from my YouTube channel/personality. I was born in Honduras, but I consider myself a citizen of the world. I live in LA, and before here I've lived and studied in Spain…and in Panama, and Mexico City, and Washington DC… aaand my favorite of all: NYC! What's most important is, yes, I am completely in LOVE with food from all around the world!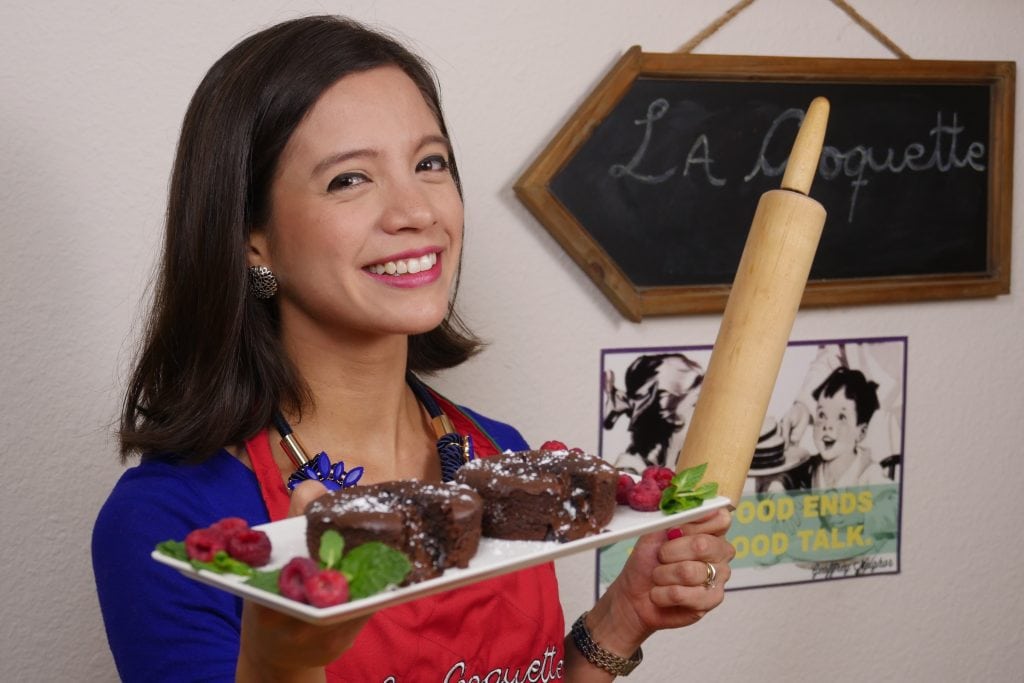 WELCOME/BIENVENIDOS to La Cooquette!
La Cooquette is a destination for all food lovers out there: for those adventurous souls who dare to experiment, for those who laugh at failed cooking attempts, and those who seek to discover the world that food can uncover of a culture or a place. I'd like to take you on a (bilingual) trip to discover fantastic, fun and creative recipes as well as to keep you entertained while you cook! With recipes ranging from crazy combinations to Latino flavors and everything in between – you're in for a treat! 
My cooking story (everybody should have one)
Although I'm not a full-time food blogger, I wanted to start documenting all my kitchen adventures and food experiences. For all those who know me personally, I'm a BIT eccentric and LOVE to eat! There's a certain curiosity pull that I get from FOOD: the smells, the colors, the taste, its history…I gotta say, it's very easy to get me to try anything that looks quirky or smells delicious. Plus, I tend to fall in love with the story and people behind a food dish or experience! These 2 ideas, creativity in food and traveling via food, brought me to document all my shenanigans, mostly on the La Cooquette YouTube channel but also on this blog.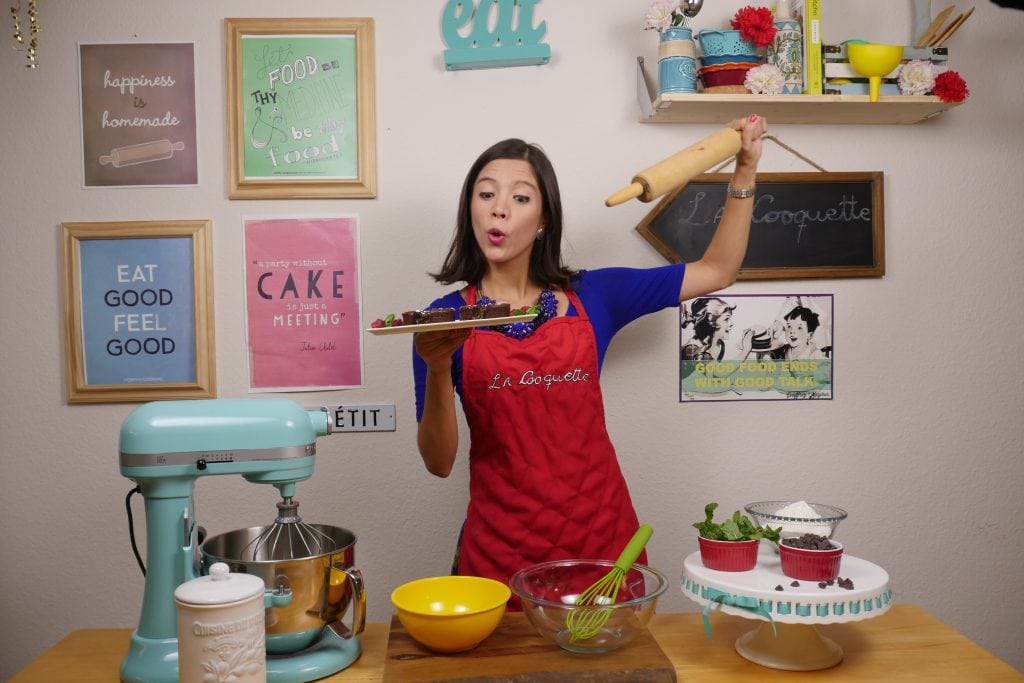 One biiig confession? I wasn't always good at cooking. I have fallen and failed soooo many times, but had fun and learned with each and every one of my fiascos! That means you don't get to feel discouraged if things don't look nice at first. It happens to all of us! Oh, and I'm still a mess in the kitchen (haha I guess we all are sometimes but I just love to be messy) so this blog is also half challenge/half proof that I – and anyone for the matter- can get my act together to make people happy!
Gracias, gracias, gracias:
I'd like to thank all of the people that have supported my cooking/baking addiction, those who have tried out even my worst experiments and who have moved me to always follow my passion for creating delicious goodness (maybe because they liked them too?). These are my family, friends and my super-talented boyfriend husband Álvaro, who is actually the editing/video/film/best-test-taster that is with my in every one of these recipes. Hats off (or should I say "toque's" off?) to all of you!!
¡BUEN PROVECHO!