If you've gone out of your house or even turned on the TV these days you clearly know the world revolves around one thing: SOCCER! The Brazil 2014 World Cup is happening RIGHT NOW (don't miss those goals!) and soccer lovers or not, you really have no choice  to escape from it…
So why not ENJOY it as much as you can!? And what can be more delightful than trying delicious Brazilian recipes?
Introducing: Brigadeiros and Beijinhos
Now, these are two World Cup recipes that are easier than any soccer game you've ever played: they only have 3 or 4 ingredients and you don't need your oven or any baking. That means, yes: you'll be drooling in no time, but you can eat them in no time too!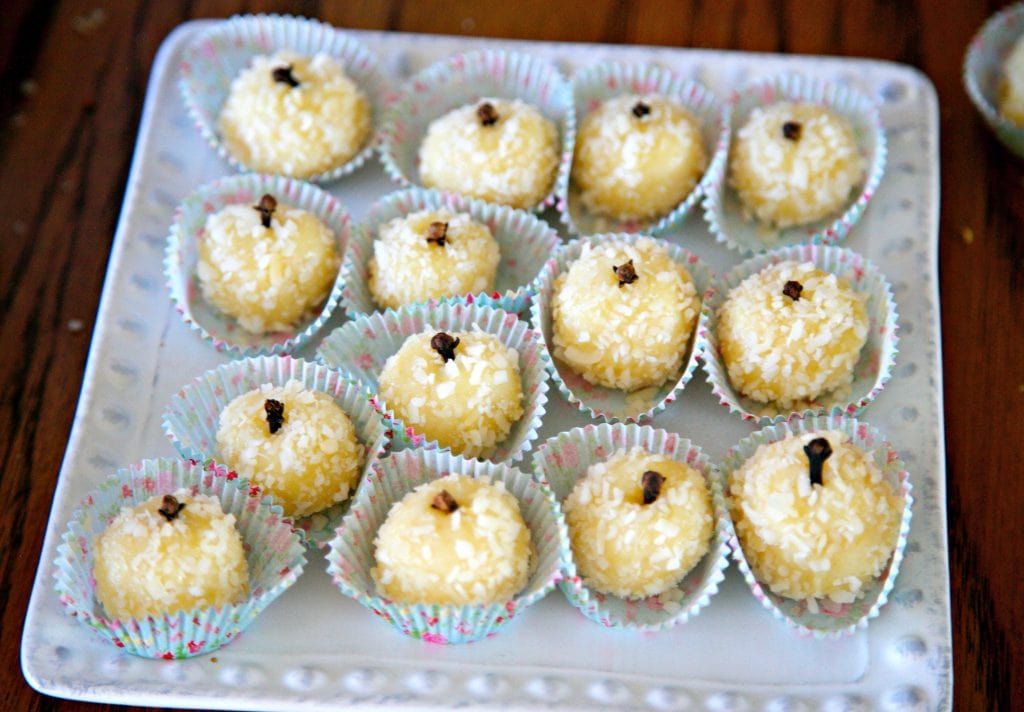 These cute little sweet balls are made with the same base: a tablespoon of butter and sweet condensed milk. They differ only on their really cool complimentary ingredients: cocoa powder and coconut (they sound the same huh?)!
You can serve these as small desserts after a meal or bring them to your World Cup viewing parties. I can assure you that even if your team loses these Brazilian treats can put a smile on your face before you can say GOAAAAL!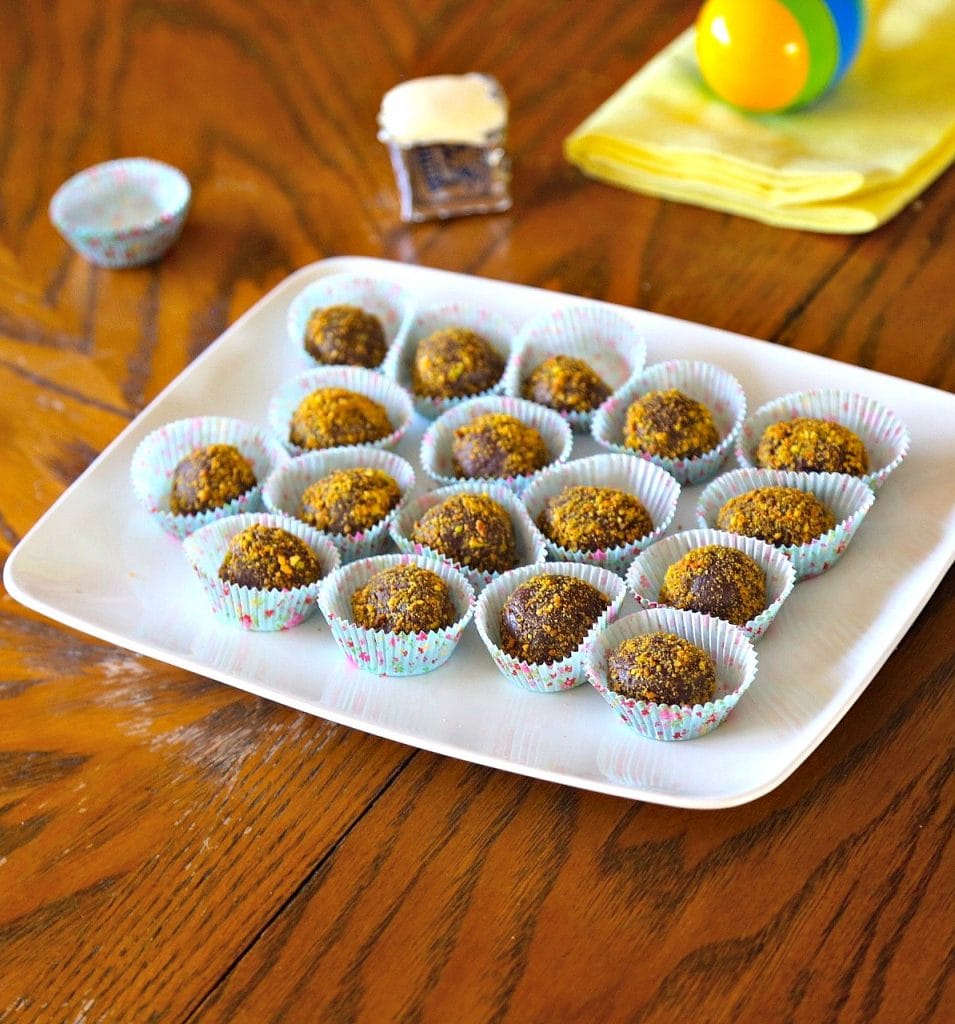 Oh and these are the traditional recipes but you can always mix it up and try to top them with different things: sprinkles, colored sugar, other nuts, etc.
Honduras in the World Cup: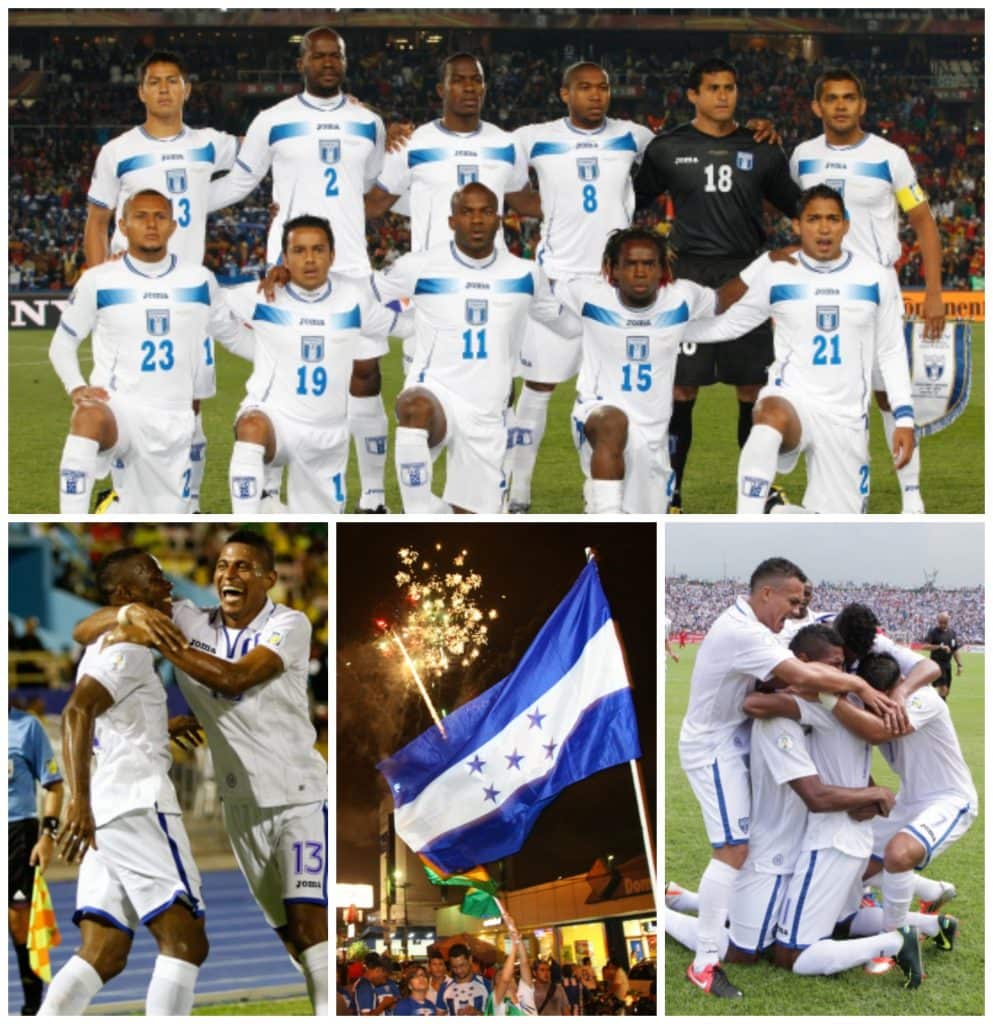 In the recipe video you'll see me wearing the official soccer shirt of the Honduran team because YES: we classified for the third time in World Cup history!!! Whatever the outcome, I know that our team worked really hard to get here and that my people are celebrating so much back at home.
I am immensely proud of being Honduran!  
Prep time: 15 min     Cook time: 5-10 min    Serve time: 25 minutes
Ingredients
—-> The recipe steps are on the video I posted on top!
Brigadeiros (Chocolate truffle)
1 can of sweet condensed milk
1 tablespoon of butter
3 tablespoons of cocoa powder
Pulverized/crushed pistachios (to decorate)
Beijinhos (non-chocolate)
1 can of sweet condensed milk
1 tablespoon of butter
1 cup of shredded coconut
Whole cloves (to decorate)
Enjoy! And may the best team win! 😉
Related posts: