OK summer, you have got to stop.
Well, actually, it can't stop. I live in California. And yup, it won't stop.
Wait…
What exactly?
My passion for AVOCADOS.
Well, it's more like an obsession. Seriously, I've gone berserk. It's all I've thought for over the past couple of months!
I've added it to brownies, I've made appetizers of it (with ceviche! woohoo!), and I can drool everyday just by looking at it.
A good thing is that it's a healthy fruit (yes, fruity fruit)… but its creamy taste leads me to eat it sans moderation. And that can be pretty dangerous… or, let's face it, preeetty indulging!
So if you're like me, #avocadolover, you'll definitely enjoy these luscious recipes I've found where avocado can be….

YES. MERIENDA. Avocado Dulce De Leche Muffins by Vianney from Sweet Life

YES. FRIES: Avocado Fries with Cilantro and Lemon Dipping Sauce by Eva, from Adventures in Cooking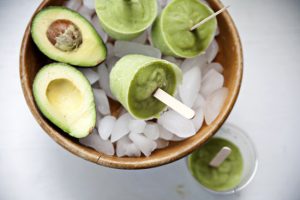 YES. DEFEATING SUMMER HEAT. Avocado and Coconut Popsicles/Paletas de Aguacate y Coco  by Yvette, from Muy Bueno CookBook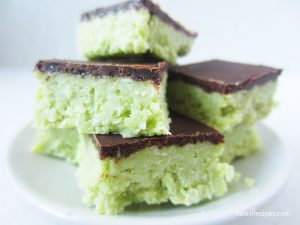 YES. DESSERT. Coconut and Avocado Grasshopper Bars, by Raia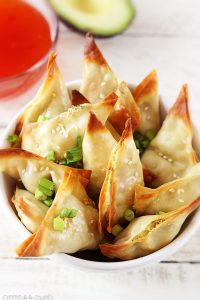 YES. FUSION PERFECT. Oven Baked Crab Avocado Wontons by Tifanny, from Creme de la Crumb
So there you have it, 5 more reasons to join the avocado craze.
When will I move on?
….Do I really have to? 🙁
Related posts: