It's Labor Day weekend and there's still time in the year to barbecue one more thing: BBQ RIBS!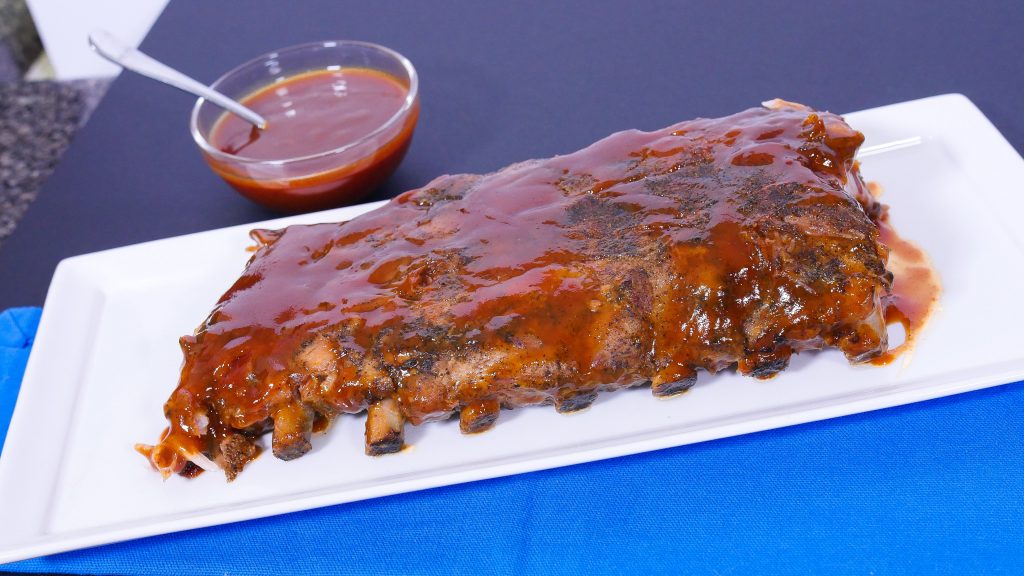 Besides the fact that these are fall-off-the-bone ribs, they are super convenient: you can make them with or without an outside grill! I must disclose that I'm being very sure and positive about these BBQ ribs because my husband spent a full week doing taste tests until he achieved perfection. Yup, we ate ribs 4 times in a week (and it's just the two of us!).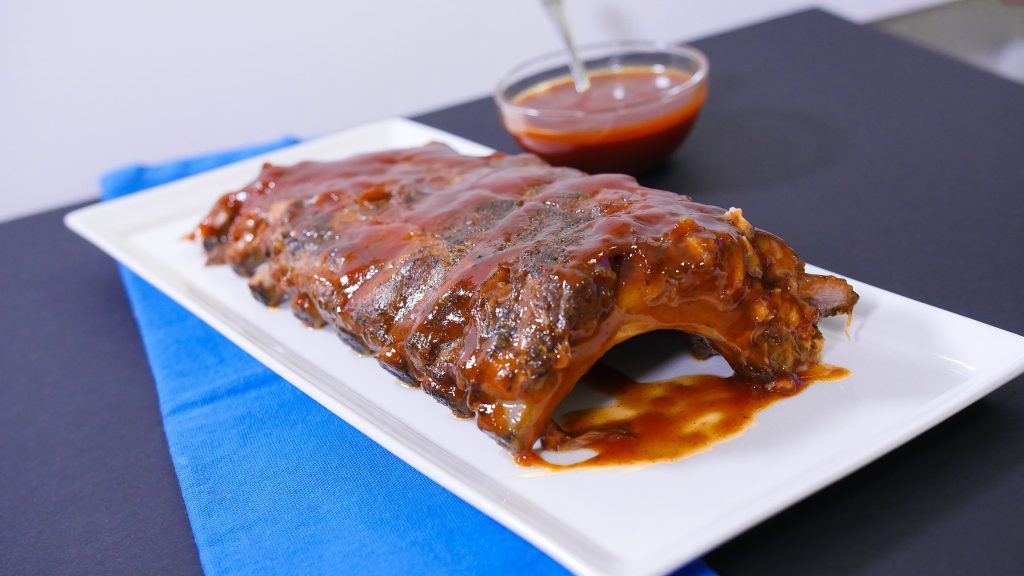 Part of why I love these is that the process itself is very simple: you season them, slow-cook them under low heat for a long time and then just smother them with your favorite bbq sauce and let this caramelize a bit more under the heat. That's it! You can watch my recipe video for more clear directions and a homemade bbq sauce (ingredients below!).
Slow-cooking the ribs for 3.5 hours is what makes the meat soft and helps it remain its juiciness. I've heard of people boiling their BBQ ribs before cooking them to accelerate the process but that only makes them chewy. Hey, to each their own but I prefer to eat off the meat with as little effort as possible.
We also tried the same recipe in our trip to Spain, when we hosted not one but TWO barbecues for the family. Yes, we had these ribs both times and people went crazy for them! This time, we finished them off by cooking them over the barbecue grill; the result was smoky-caramelized goodness! If you prefer this method, make sure they have plenty of BBQ sauce to smear them well.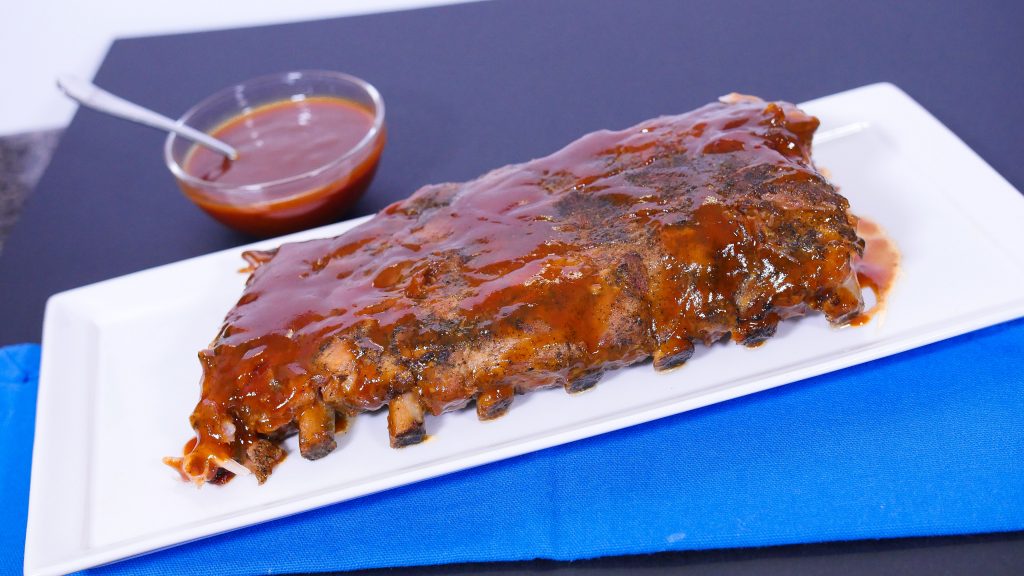 Hope your Labor Day weekend plans involve barbecuing – let's take advantage of the last summer weather people – and that you make these. Or if you spend it indoors, you know you can do them too. Either way, you're sure to have delicious baby back ribs that fall-off-the-bone, effortlessly!  

Fall-off-the-bone BBQ ribs
Prep time: 20 min    Cooking time:  3h 45 min    Total time: 4 hours
—> For preparation steps, see the BBQ Ribs video posted above!
INGREDIENTS
-1 pack of baby back ribs
BBQ rub:
1.5 Tbsps of salt
2 tsps of cumin powder
2 tsps of ground pepper
1 tsp of cayenne pepper
Homemade barbecue sauce *you can modify it as you please!
1 cup + ¼ cup of ketchup
¼ cup of yellow mustard
½ cup of honey
2 Tbsps of Worcestershire sauce
¼ cup of apple cider vinegar
chipotle spicy sauce, to taste
Related posts: