Hispanic Heritage month ends today but that doesn't mean the celebrations of Latino heritage have to cease! My friend Rocio Mora, from the fabulous curly style YouTube channel RisasRizos, started this really fun Hispanic Heritage Month Tag and, since I just came back from a trip to Honduras, my home country, I am definitely inspired to participate!
She created a fun list of questions regarding heritage and culture which I'll be answering below. If you are Hispanic / Latino and have good memories I totally encourage you to share them online, be it with a blog post or a video, anyway works!
Is there an embarrassing memory you had as a child about your Hispanic heritage?
I don't know if this is embarrassing or not, but when I was around 9 years old my family moved to Mexico City for a few years. One of the hardest things was adjusting to my new school. You see, Hondurans speak very differently from Mexican people, we talk like Argentinians with the "vos" instead of the "tú," and kids at my school love to point it out. I wasn't exactly "embarrassed" to be Honduran, I just didn't understand why they would mock my accent. Funny thing was that when I returned to Honduras (I was about 12), I had a Mexican-ish accent and my friends bugged me about it too!
2. Is there anything about your Hispanic heritage that you've always wanted to learn more about?
I've always wanted to know more about my country's culinary history. Yes, we have a very similar gastronomy to neighboring countries like Guatemala and El Salvador (we were all just one nation at one point!) but there are particular Caribbean flavors that I still have yet to discover where they came from. I try my best at it, that's why I ended up knowing about the history of the baleada, Honduras's staple street food.
3. What's one tool your mom used to discipline you with when you a child?
Only one? Haha she used many! And it wasn't only my mom, it was her and my aunts and grandma! Some of her most beloved items were la faja, zapatos, la chancla, and just about any object nearby. Whenever you heard "te voy a dar tu ñique" you knew you were in trouble.
4. Who is your favorite Hispanic hero?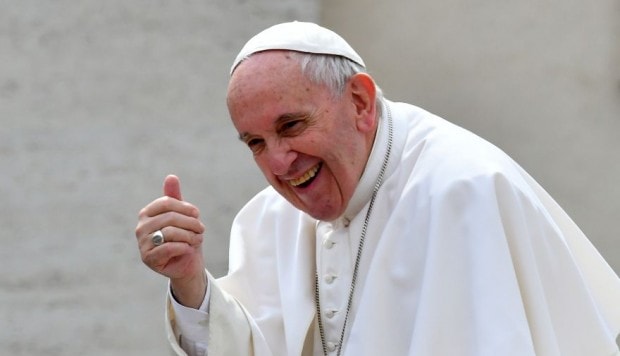 My modern day hero is Papa Francisco, Pope Francis. Not only because he's been able to open people's minds regarding the Catholic Church, but also because of his courageous acts before becoming Pope, and really for just everything he does. He's reaching people's hearts and minds, helping those who people haven't wanted to help, and making bridges between very divided sides. It takes lots of love, strength, guts and just plain faith to do all of the things he does, and at the age of 80! He never ceases to amaze me.
5. Is there another Latin American country that you want to visit?
There are many Latin American countries I haven't visited, but I especially would like to go to Colombia, Peru and Argentina. I think they're very rich in culture… and food! Maybe in 2018!
6. What's one moment in your life where you felt the most orgullosa to be Latina?
I'm always proud of being Latina, but I was especially orgullosa to be Honduran when I left my country. I've been lucky to have cool experiences in the places I've lived in (Spain, D.C., Los Angeles, Tijuana), and one of these was when I attended a High-Level Meeting on Youth at the United Nations. I was part of the Honduran delegation, sat front row in front of ex Secretary General, Mr. Ban Ki-moon., and got a chance to express Honduran's point of view for the topics the meeting dealt with! That was really fun!
7. What's your favorite recipe from Abuela?
My Honduran abuelita cooked many great meals in her lifetime; one of the ones I enjoyed the most was her marmaón, a type of Isareli couscous prepared with chicken. She also did many great recipes with mango (like mango jam!). However it's her sister, my Tia Lupe, who is more well-known for her cooking, but I can't name a favorite recipe of hers: there are just too many!
8. What musical artist brings back childhood memories?
I was obsessed with the old Shakira and Enrique Iglesias songs, and like them more than their recent music!
9. What piece of history about your culture had a profound effect on you growing up?
The fact that Honduras was the original "banana republic' has always had an effect on me, not a good one. It is a small country that has had its ups & many downs, but a lot of people's perception of it is still very poor. Luckily, for the past few years, small business and initiatives are spreading the word about Honduras richness in premium products like coffee and chocolate, and about the skill and passion of Honduran people.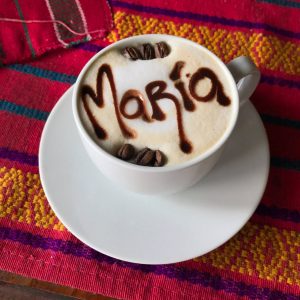 10. What do you want to pass down to your children about your Hispanic heritage?
I'd like my children to grow up proud of being both Honduran and Spanish. Even though both cultures are VERY different, I'd like them to be able to talk about and relate to both. No matter where they are born or where we end up living, I'd love for them to know their roots… especially the culinary ones!
Related posts: