Fudge you doin'? (the Joey Tribiani way)
It's the holiday season again and that means that amidst all the last-minute work project deadlines, the end-of-the year school craziness, and ALL that Christmas shopping (still haven't started?) there are moments of bliss.
Moments like this one….
with FUDGE.
Fudgy fudgety fudge.
Holiday fudge!
Holiday fudge moments are the best moments of a chaotic environment.
Because they provide you with a delicious pause that you have to dedicate to truly indulge in every bite.
Because they have the right amount of energy you need to keep on going
Because, like any other good thing in the world, they are best shared!
So, being the hyperactive being that I am, I needed to get my hands on this chocolate delight everybody has been fervently sharing all over my feed these days. But, because I like experimenting (like when I did this chocolate chicken recipe), there was something else I needed for my fudge to be out of this world:
BACON.
Yup, as in sweet maple-glazed, brown-sugary bacon. Skeptic about the mix? Watch the recipe video below to see for yourself how goodness can be contained into little squares.
Of course, I know some people might be watching what they eat these days, especially after Thanksgiving and awaiting that beautiful Christmas dinner… so I also made a second fun flavor: Salted Caramel Pecan Fudge.
Don't be discouraged by the ingredients or the amount of fudge you'll end up with: make it a party and turn them into edible gifts for friends! "He who shares calories, shares joy" -Anonymous * (as in "Me").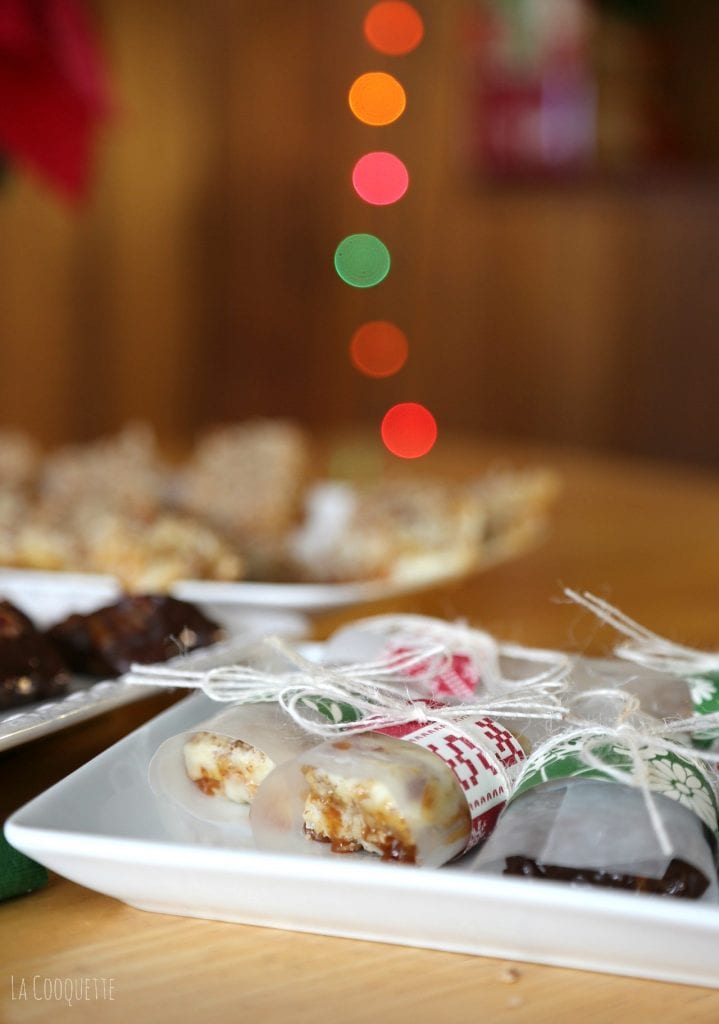 The best part is that both fudge recipes are sooooo rich, one or two pieces are enough. I call it, THE FUDGE DIET. 😉
 * Subscribe

HERE

to see more YouTube video recipes! *
Happy Holiday Fudge eating!!
Holiday Fudge Recipes: Bacon Fudge + Salt       ed Caramel Pecan Fudge
Prep time:
20 min

   "Cooking" time:  

2-4 hours

   Total time:

4:30 hours
—> For preparation steps, see the Holiday Fudge video I posted above!
Maple Bacon Fudge:
15 strips of bacon, with 2-3 strips reserved for garnish
1 1/2 cups semisweet chocolate chips
1 (14-oz) can of sweetened condensed milk
4 tbsps. of unsalted butter
1/2 tsp. of maple syrup
¼ cup of brown sugar
Salted Caramel White Chocolate fudge:
2 – 8 oz white chocolate chips bags
1 (14-oz) can of sweetened condensed milk
½ cup of caramel sauce
1 tbsp of sea salt (depending on taste)
1 cup of crushed pecans
Related posts: