I really needed to get my hospital bag ready because guess what? Mini Cooquette is just a month away! Well, at least that's what the doctor estimates but given her nonstop activity and size I have a feeling she'll be knocking on our doors before Christmas. Who knows exactly, some people say firstborns come in early, some say they stay in there cooking longer… but hey, it doesn't hurt to be prepared!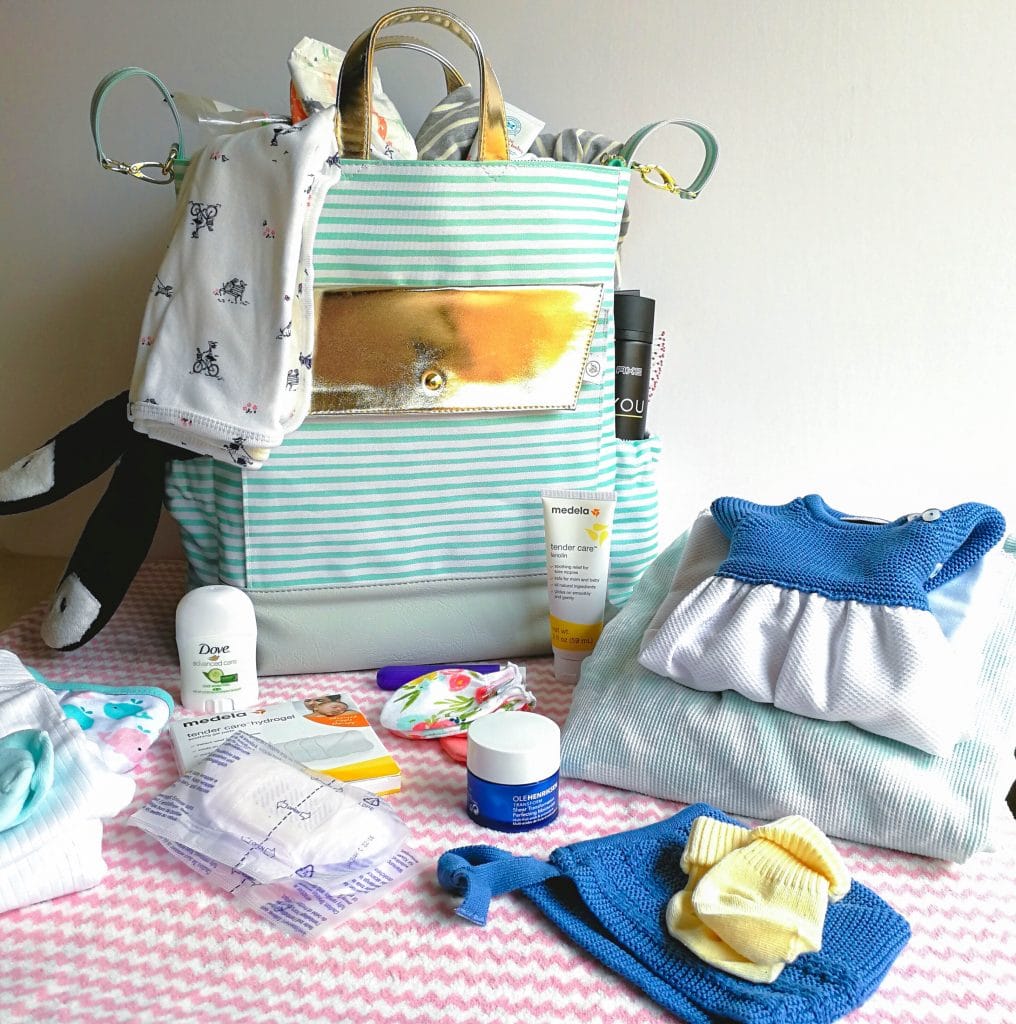 Everything looks good so far and she's already head down so we are good to have a vaginal birth, which means I'll only be spending about 2 nights at the hospital postpartum. It is my first baby so I approached the hospital bag situation with care and did LOTS of research. My mom came to visit me this week to help me fix (rather "START") the baby's nursery and her feedback also helped in knowing what to pack in the hospital bag.
In the end, there are a few essentials common to all of the hospital bag checklists I saw, and then you include the things that will make you feel most comfortable in those long labor hours and recovery.
So without further ado, here's my checklist (in no order of preference)!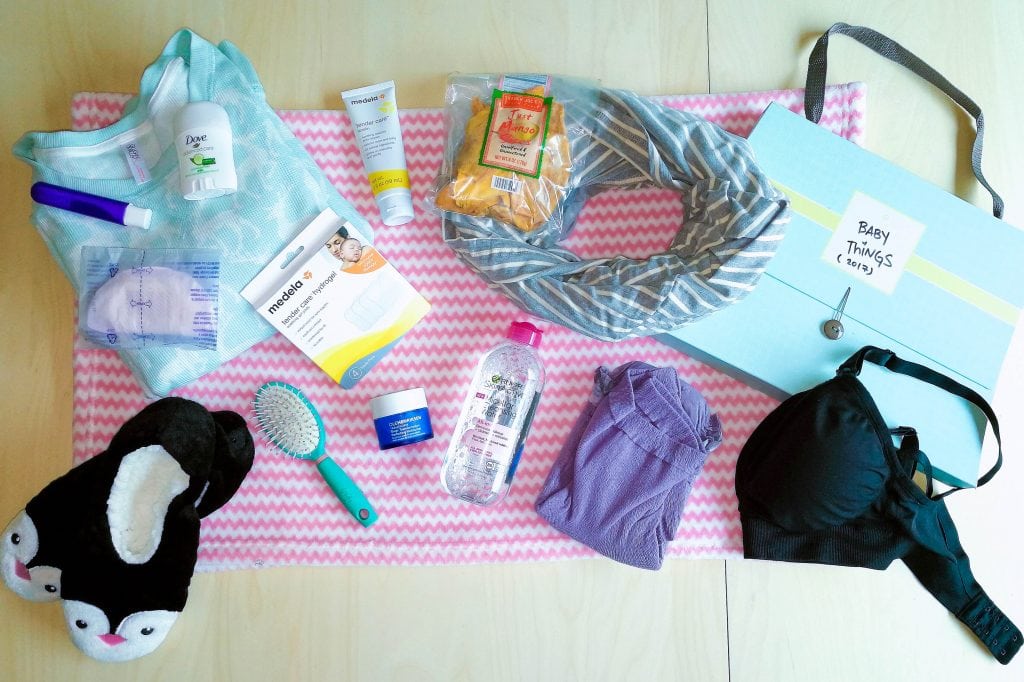 Things for Mommy
Birth Plan

Baby folder/organizer: where I keep health insurance info, to store birth certificate, etc.

Loose, cozy pajamas

– I got mine size L for extra coziness! (p.s.: they're on sale at

Target

!)

Fluffy socks and

warm slippers

Travel-sized toiletries: shampoo & conditioner, toothpaste, toothbrush, skincare, etc.  

Nipple cream (Lanolin)

+ Tender care hydrogel pads

 (I am freaking out with breastfeeding, can you tell?)

Robe

Incontinence underwear (yup! As advised by many helpful moms out there.

These

seem to be the best!)

Breastfeeding wrap (it converts to a scarf too, how cool is this?)

Going-home outfit (loose shirt, sweater, leggings, and flats)
Things for Mini Cooquette (baby!)
*all clothing items have been washed with Dreft's Newborn Liquid Detergent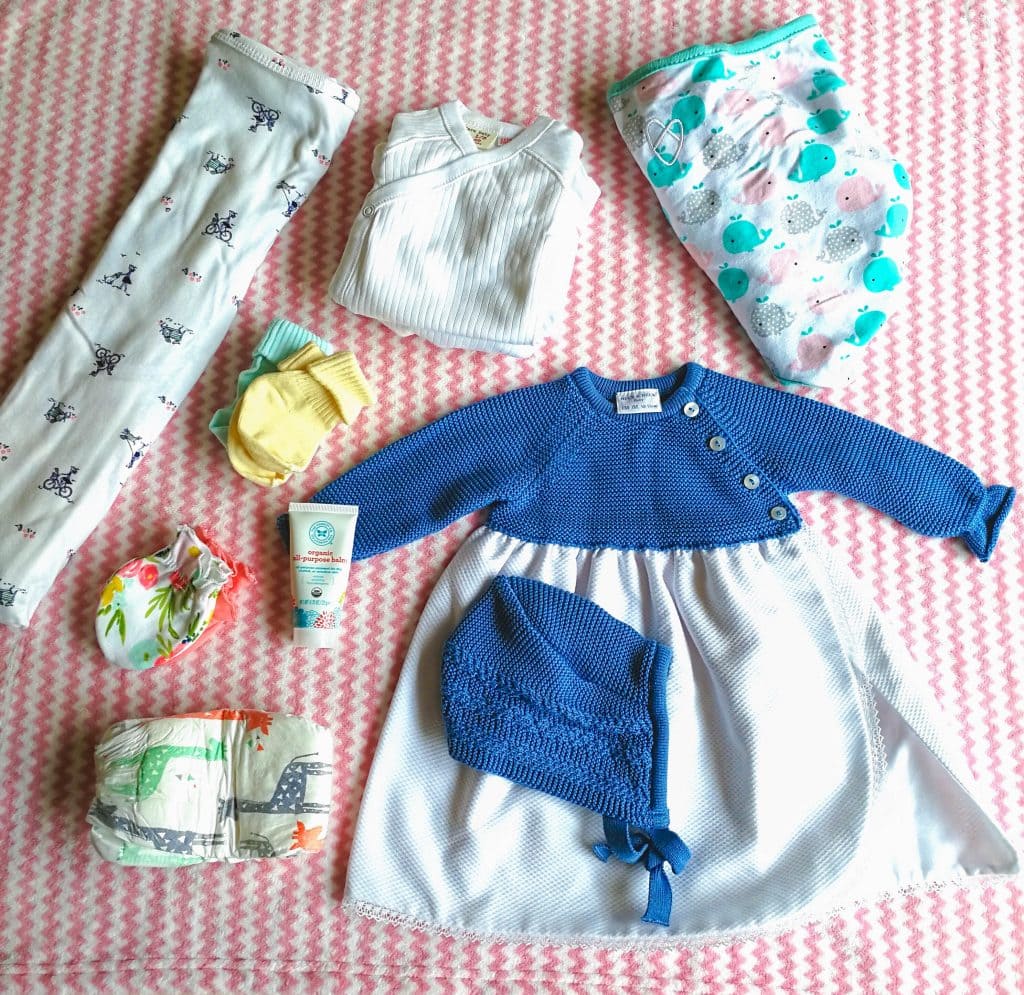 Things for Daddy
Set of clothes

Travel-sized toiletries: shampoo, toothbrush, deodorant, etc.

Snacks we both love: definitely Trader Joe's unsweetened dehydrated mango

Pillow

Camera

Book

Phone charger
ONE CRUCIAL THING YOU

MUST NOT

FORGET :

CAR SEAT!
I know, it doesn't fit in a hospital bag per se, but if you're going to take anything with you this should be it. It should already be properly installed in your car before you get to the hospital. Some places don't even let you take your baby home without it being installed :P. We're still unsure which one to get but hopefully we decide soon, the clock is ticking!
And that's it! It's super important to have your hospital bag ready for the weeks prior to your due date because labor can be very unpredictable! Now that I have mine set up, I feel a bit more at ease… just a bit. She's still rocking my insides like she's in a boxing ring!
What did you think of the list? Am I forgetting something? Or if you've already had a baby, what was in your hospital bag? Let me know in the comments!
Related posts: