The IV edition of the LA Food and Wine Festival has left me with a food comma. Not the type of "can't-breathe-I-ate-and-hate-everything" food comma, but in a profound state of unconsciousness due to ultimate delicious bliss.
What started off with the right foot (read my highlights for Day 1) only improved during the weekend. The two Lexus Grand Tasting events on Saturday and Sunday that I attended did not disappoint at all. It's true: there was a greater waiting period for some of the fancy-cuisine-popping booths, but in most cases it meant the dish served was conquering palates. I also attended two smaller events.
Here are some highlights:
My favorite things from Saturday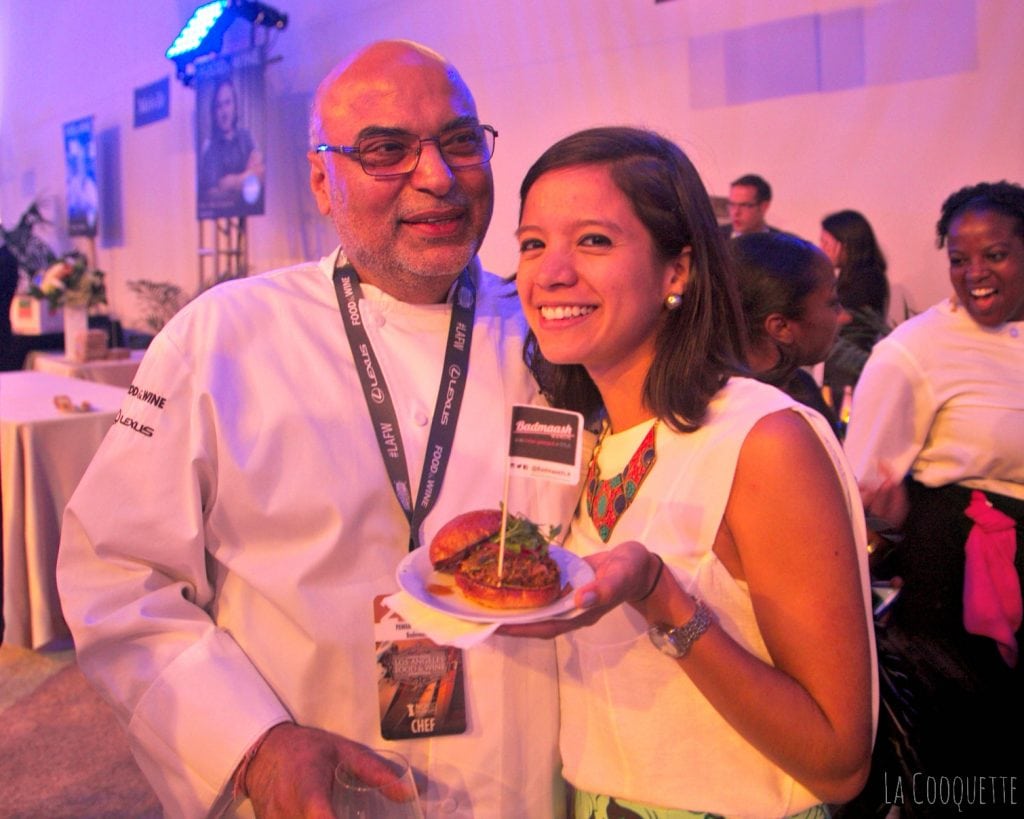 → Speaking with Chef Pawan Mahendro, from Badmaash LA: for anyone who knows me, Indian food makes me go nuts. It's both my passion and my obsession, because I have yet to perfect it. So naturally, I didn't mind waiting 40 mins in line for a slider. And, naturally, I was drooling to whatever "Chef Pav" had to tell me when I interviewed him. We talked about spices, his favorite being cumin (for its surprising variety of flavors and states!); we talked about his adventure of starting an edgier Indian restaurant in Downtown LA (one that serves tikka masala in poutine. brilliant) had been, and we even chatted about Latino cooking methods that are similar to Indians: yes, he pronounced "guisado" very neatly!
 Watch my LAFW14 highlights video for more:
→  Another cool thing was the Mad Genius Tips event with Food & Wine's Test Kitchen Editor Justin Chapple. Although the crowd had had a little too much to drink, he and Anthony Giglio ("Wine Wise Guy"), managed to show us a couple of tricks to entertain with hard-boiled eggs and drinks. I used the trick that I learned there on my next video recipe (subscribe to make sure you watch it!).
→ I went fishing! There were a lot of seafood/fish dishes on this day. When you pair 'em up with nice Napa Valley rosé = amazing. When its many Nape Valley rosés = even better. My favorite was a California Seabass Crudo with Meyer Lemon Relish, puffed rice and espelette pepper, created by Chef Jason Fullilove. Sweet and tangy!
Sunday Highlights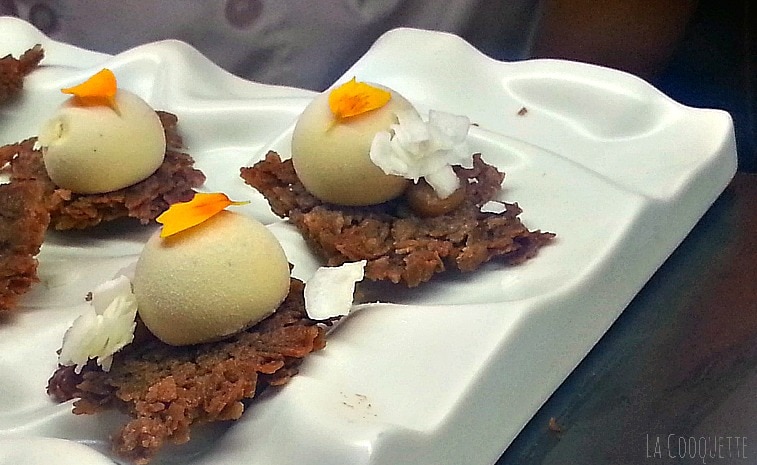 →  On the last day of LAFW, I had all these mixed feelings: I knew I had to get back to reality but I just wanted to stay in that tasting tent forever. I ate the most that day, probably in my attempt to cherish it longer. There were a lot of dishes with bread in them; that didn't stop me of course.
→  I got to hold very eerie, slimy, and cool sea creatures: sea urchins, sea cucumbers, you name it! All courtesy of Chef John Cox's team.
→  There was a thing called broccamole. Yup. As in "broccoli guacamole". Not bad at all (and that's coming from me, avocado-lover)!
→  I learned what "ssams" were. And tasted how they can get perfect by Chef Brian Huskey (Formosa Cafe).
→  My favorite dish for this last day was a lamb bun beautifully made with stonefruit relish, sriracha aioli and wild herbs. I spoke with its master creator, Chef Kevin Luzande, who's very influenced by Filipino and Spanish cuisines.
→ Can we talk about desserts, one more time? There was a pudding that was unbelievably delicious. The right amount of caramel, the perfect quantity of chocolate, yummm.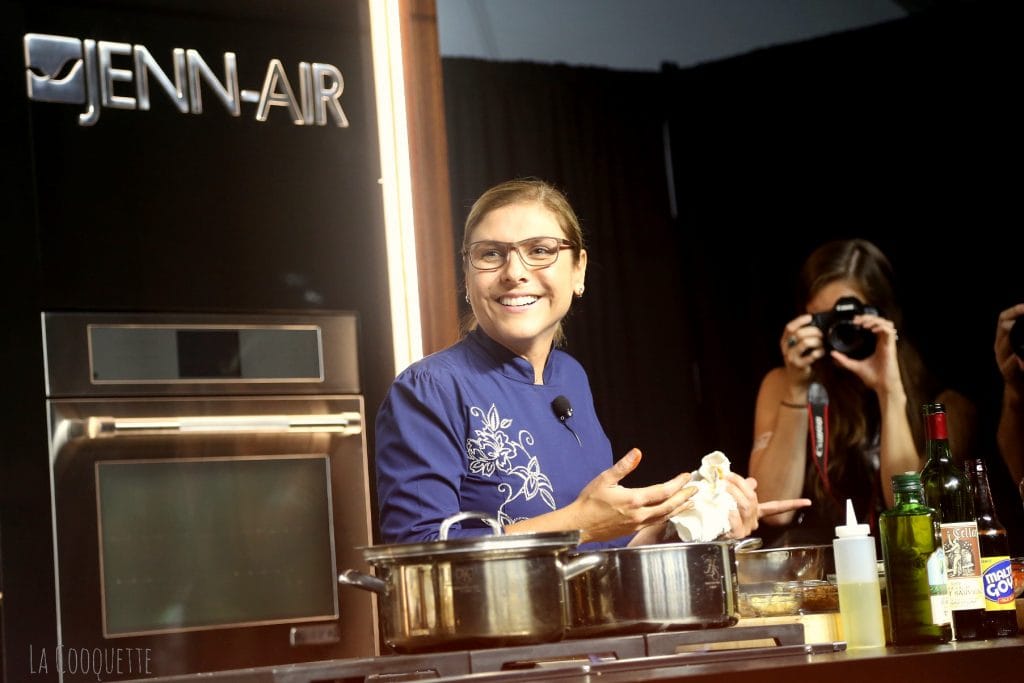 →  Finally, the cherry on top was Chef Lorena Garcia's cooking demonstration: proving once again that Latinos' passion is contagious: she filled the room with laughs, cheering, and lots of drooling when she showed us how to make small Arepas with Asado Negro and Guasacaca (a mighty contender for seasonings and guacamole).
→  We talked briefly about the importance of bringing the Latino food, and especially Venezuelan food, into the picture. She also enlightened me on why the tortilla is different from an arepa (I already knew, but I had never been able to explain it!).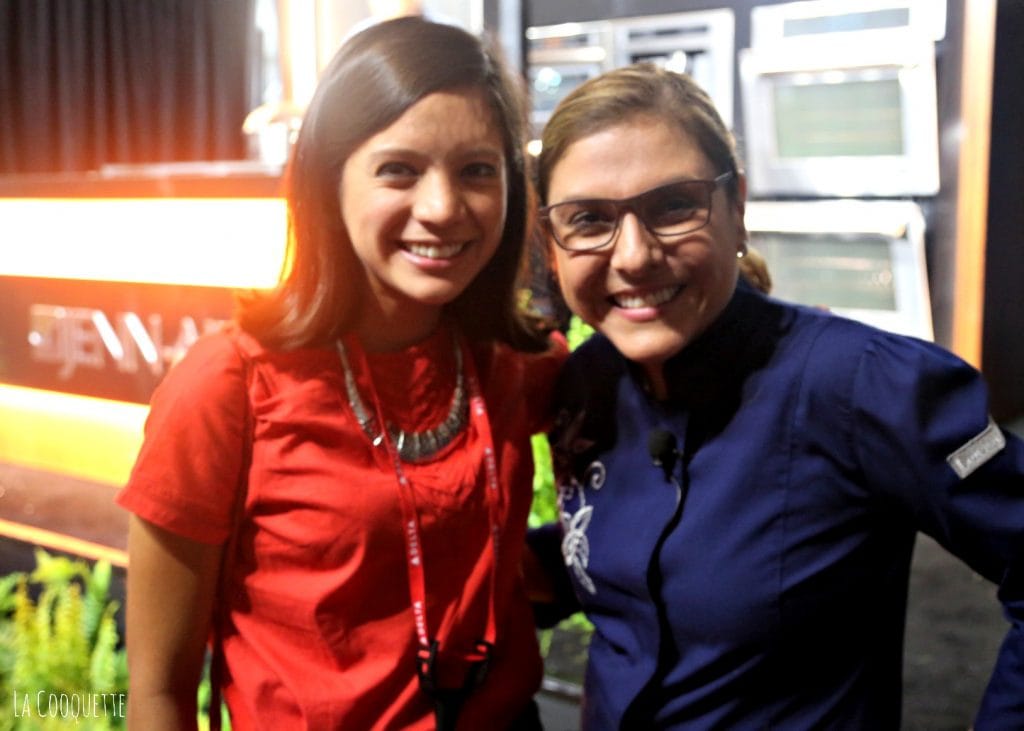 I've learned a lot from this amazing experience:
→ My love for cheese has spiked, especially with burrata in everything. yes yes yes.
→ If you wanna get on a chef's good side, ask him/her about ingredients. They go nuts on ingredients. And you will too.
→ Everybody loves Latino food. I mean: what's not to like? It gives you the same passion we Latinos have in our personalities! I asked around and Mexican cuisine was mentioned a lot, but then of course we are in Southern California.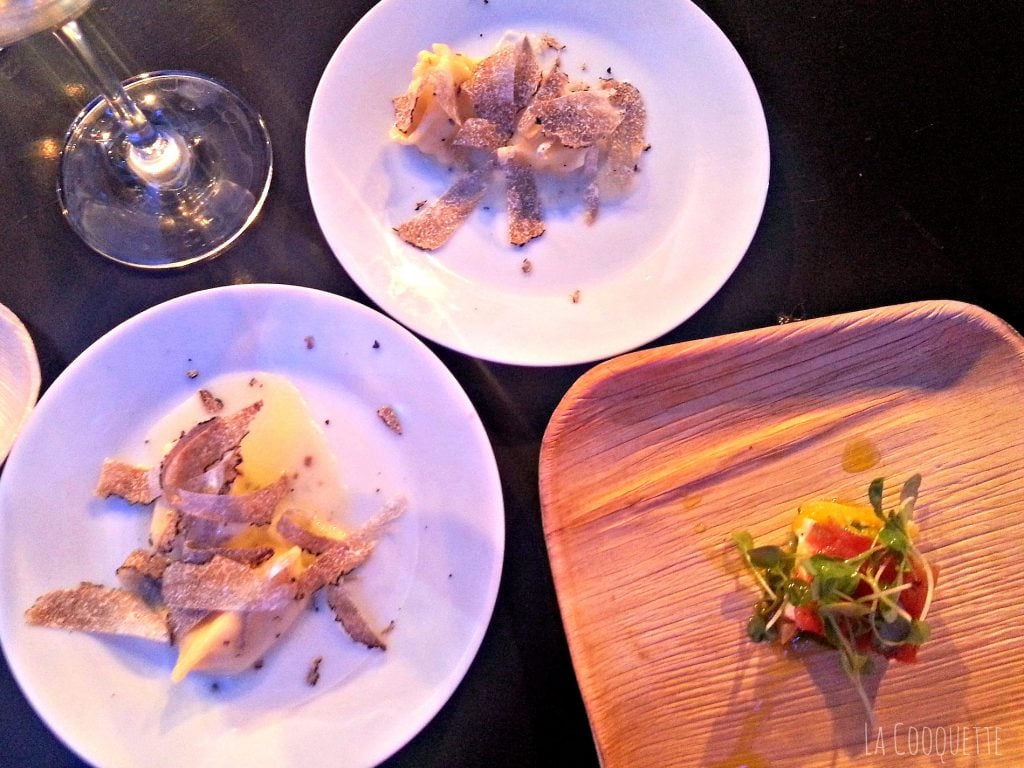 → Fresh truffle shavings belong on a pasta dish… not on the red carpet, (something Chef Mirko Paderno didn't care for).
 Overall, this has confirmed my passion for the world of food. Food & Wine managed to cook a fantastic culinary adventure for both our hearts and our stomachs.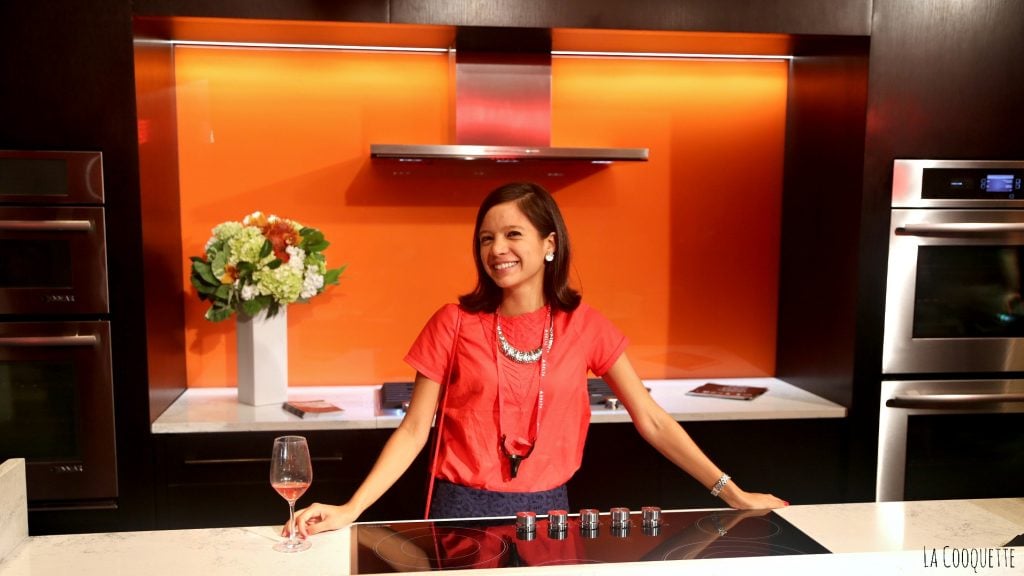 Until next food gathering, cheers!
Related posts: