So much food… so much wine….
So many amazing chefs!
Hey #LAFW14, we sure hit it off well 😉
My first night at the IV annual LA Food and Wine Festival, an exquisite 4-day culinary experience, was a complete success.
The arrival at  "Ultimate Bites of LA" right next to the Disney Concert Hall was one of the most tempting sceneries I've seen so far: I WANTED TO TRY EVERYTHING! I had been sponsored by the awesome team at MiTú Networks and I was surely going to cherish the opportunity.
And I did eat, some of the things even twice… or three times (something that accounts for this morning's guilt-induced jog I just came back from).
Let's talk FOOD
My top three choices for best dishes of the night were: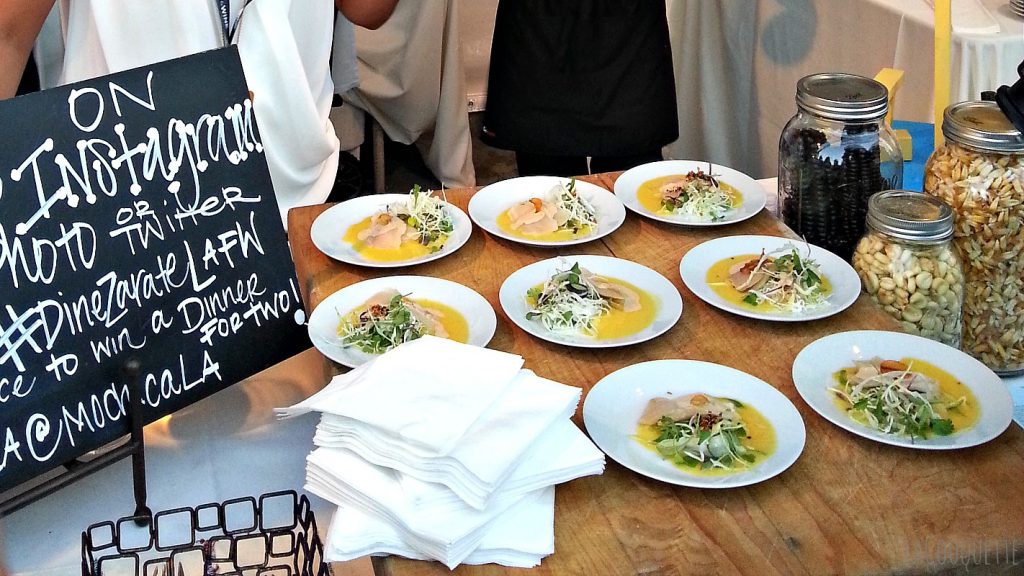 1. Yellowtail Tiradito: leche de tigre, huacatay,  and a bunch of exotic Peruvian ingredients. Chef Ricardo Zarate won the night (plus he's a very nice guy!)
— I ate this twice.
2. Bestia LA's Octopus Burrata. The dish's real name was: "Octopus and Buratta, Smoked Sun Dried Cherry Tomatoes, Castelvetrano Olives, Toasted Breadcrumbs and Salsa di Acciughe". Just sayin'.
— I wish I'd eaten this twice. Or taken a picture of it (too good to keep it away from my mouth).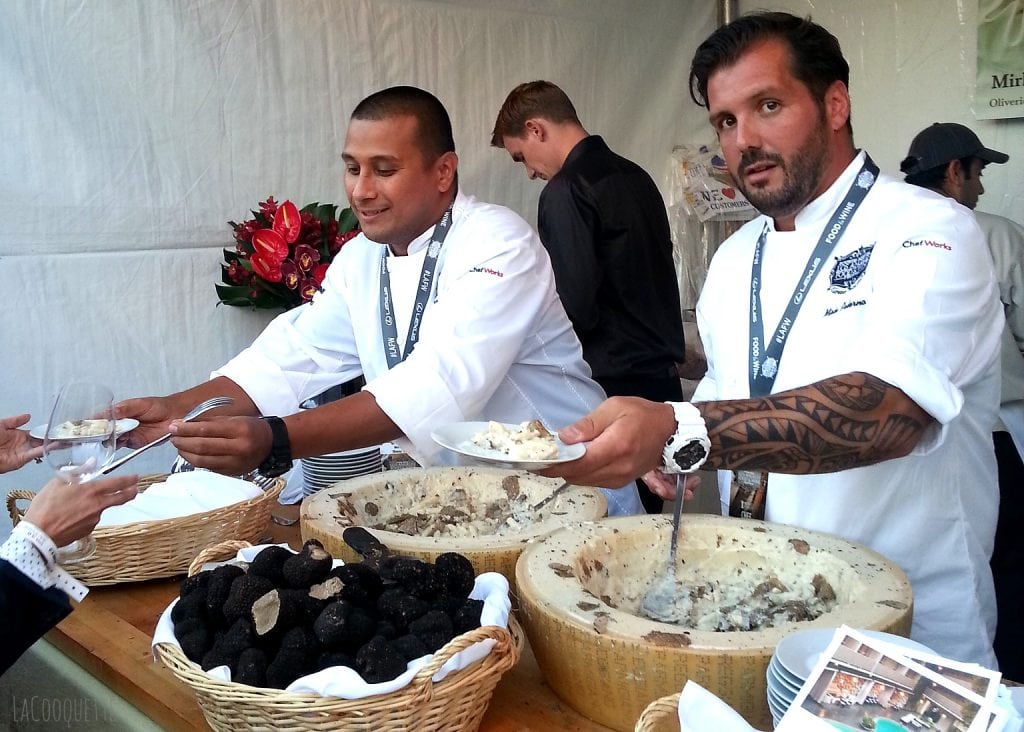 3. Truffled Cavatappi: creamy pasta with the most amazing truffles, by Mirko Paderno, from Oliverio Beverly Hills
— I ate this twice as well.
Buuut that's not all!
I would also grant these well-deserved honorary mentions:
Originality: Patina Restaurant/Bakery. Can we just try and think for a minute on how they managed to infuse liquid nitrogen into a small dessert bite to create a truly explosive experience? Yes, that's my face of experiencing explosiveness.
Kick-ass flavor mixes: Stephanie Boswell (pictured above) from Rose.Rabbit.Lie. I mean: caviar in white chocolate bonbons, spicy hazelnut M&M's, manchego + chocolate grilled sandwiches?! "Why only be just one, sweet or salty? That's so monotonous. Why not both?' -I love how she thinks.
Other highlights
An exciting part of the night was seeing 4 top chefs in action for on a major cookoff for a good cause! The teams were Chef Graham Elliot and Chef Ben Ford vs. Chef Ray Garcia and Chef Fabio Viviani.
The challenge?
Making the best TACOS. LA's favorite versatile, eaten-everywhere, dish.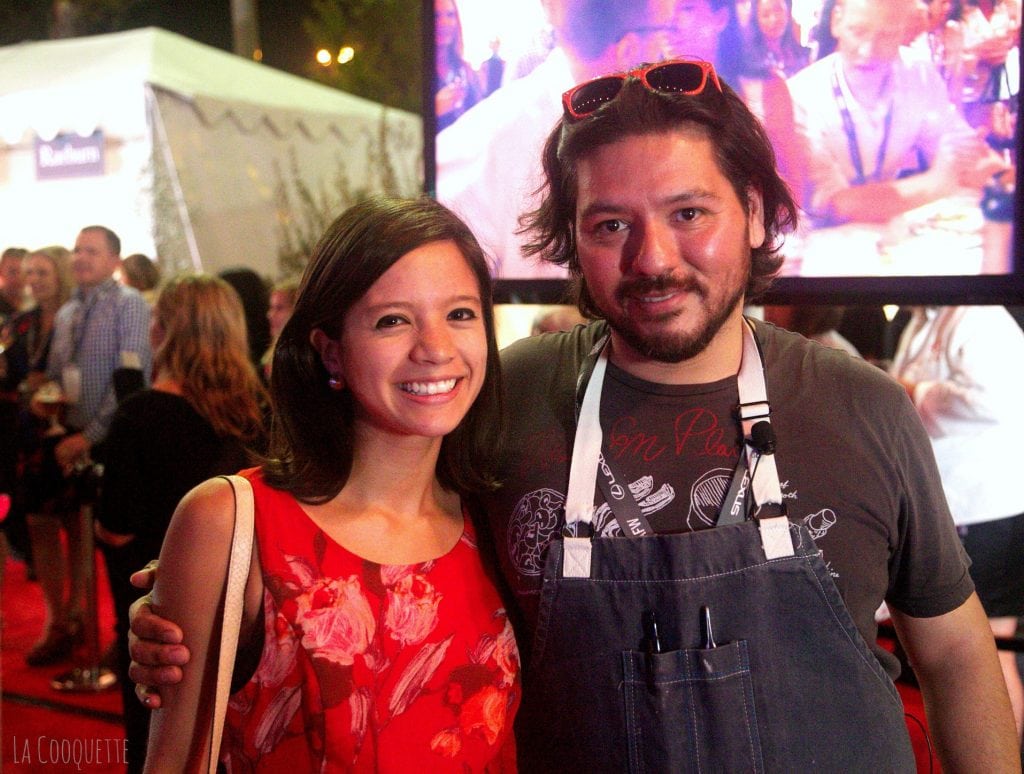 It was a tough call for the judges, but in the end Chef Garcia ( up, photo) and Chef Viviani won!
With Chef Ricardo Zarate (from my Top dish choice!)
I was also lucky to chat briefly with very cool and important food connoisseurs, latino chefs and cool media rockstars (like Brandi Milloy from PopSugar, pictured above). Keep an eye on La Cooquette's YouTube channel for a final video recap with all of their interviews!
My night ended with laughs and, of course, a happy tummy. 🙂
Next up: Saturday's "Lexus Grand Tasting Event" (can I handle more fancy food? yes I can!) and "Mad Genius Tips with FOOD & WINE Justin Chapple" (he's pretty awesome!).
For more food + La Food and Wine updates:
–> Catch me on Twitter using #LaCooquette and #LAFW14 and on Instagram @LaCooquette 😉
Related posts: