Summer

= really fun outdoor plans and BBQs and pool parties!
Summer

= unforgiving sweat and blistering sun
Summer

= FRESH yummy recipes

Summer is in full spirit now, and I can't go a day without thinking: what could I eat that's yummy and fresh and doesn't take long to cook or put together (because all I want to do is lay by a big mass of water and drink piña coladas)?

Of course, there are a bunch of salads. Buuuuut…take a look at these babies: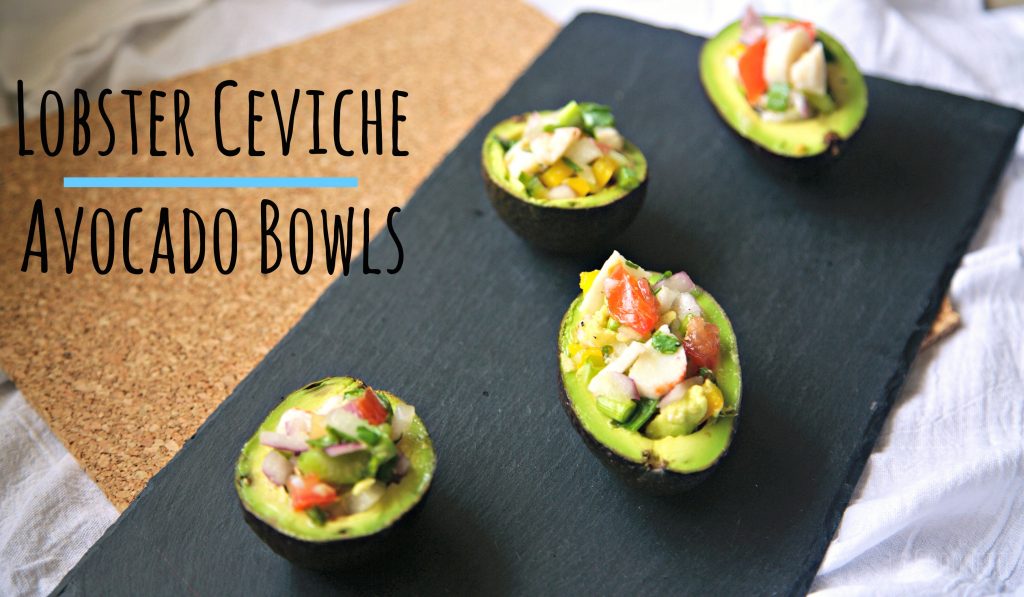 Don't you just wanna eat them (cause they're so cute)?
I went to Honduras earlier this year and one of the first things I tried were a version of these lovely-looking Lobster Ceviche Avocado Bowls. They seriously made my trip (kidding… but no kidding!).
Wanna learn how to make them? It's simple: watch this recipe video! 
I added two types of citric buddies (lime and lemons) and 3 types of onion buddies (green, red and yellow), because why not?? They all are good friends and bring out very tasty flavors from the lobster.
I did use imitation lobster and I might have slightly skipped the "leave overnight to cook" step, but HEY: unless you have super powerful palate, you can't really tell the difference, so no: no judging allowed! This is perfect for when you are in a rush and want a satisfying and flavorful dish.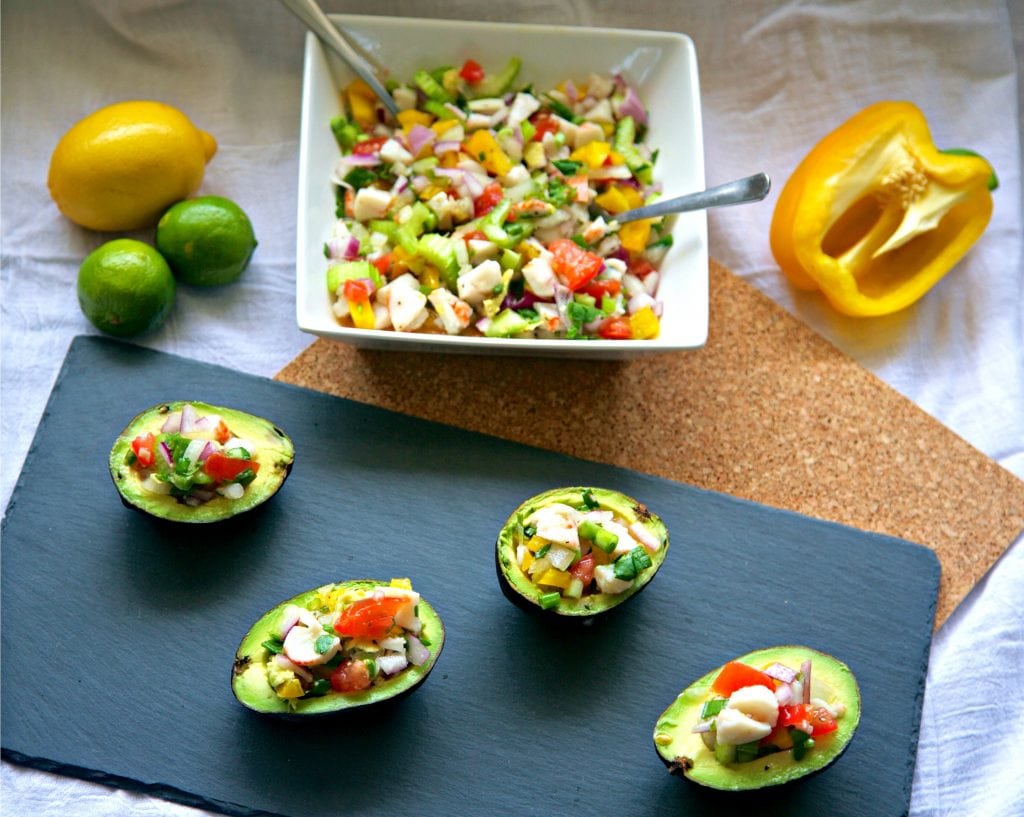 You could also use real seafood, any of your choice. Ceviche is usually done with fresh raw fish, but you can also make it with shrimp, lobster, crab, octopus. If you DO use RAW seafood, you gotta leave the mix marinating for a longer time, so the citric juices "cook" the meat right. This can be from 3 hours to leaving it overnight.
The great thing about this dish is you can also mix and match the veggies and garnished that go with it. It's a very popular Latino dish and the traditional recipe varies from country to country. So don't be afraid of adding mango or jícama or tomato sauce (they do this in Ecuador!).
In the end, I might have done too much ceviche for only 4 bowls… but hey: is there such a thing as TOO MUCH ceviche?
Didn't think so.
Prep time: 30 min     Cook time: 20-25 min    Serve time: 1h
Ingredients
(To make at least 4 avocado bowls)
 —-> The recipe steps are on the video I posted on top!
2 ripe avocados
8 oz imitation lobster meat (or the seafood of our choice)
3 types of onions, diced*:
-⅓ of a yellow onion
-⅓ of a red onion
-A stack 5-6 green onions
⅓ of yellow pepper, diced
1 celery stalk, diced
1 tomato, diced **
1 cilantro stack, minced
4 limes (juice)
1 lemon (juice)
salt and pepper to taste
*You can add a little more, a little less, depending on how much you like onions (I love them)!
**This is where a food processor comes in handy!
Enjoy your fresh Summer with these lobster ceviche avocado bowls and tell me if you innovated with other sea creatures on Twitter @LaCooquette.  😉
Related posts: