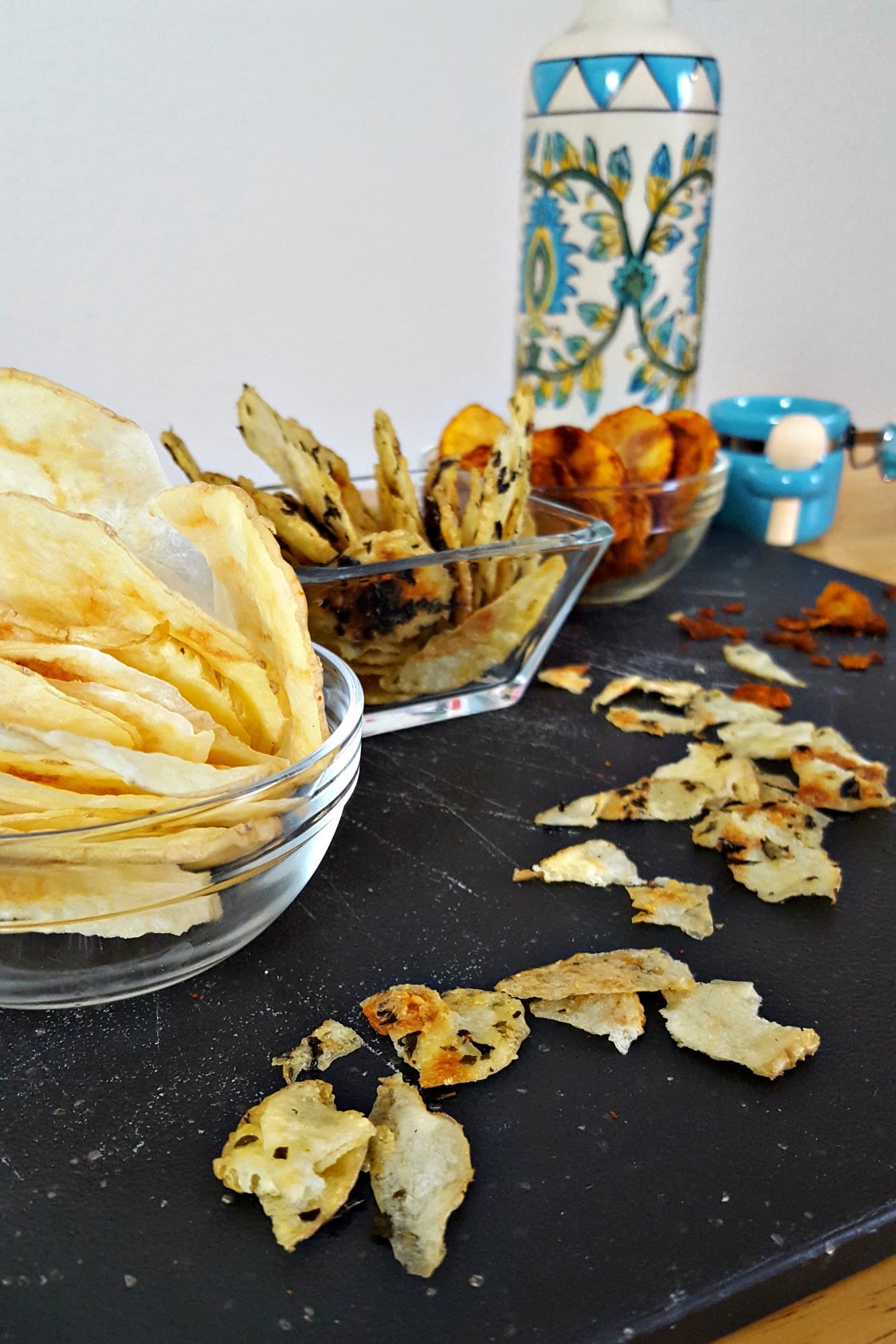 Let's face it: potato chips are awesome. True, they are one of the world's most addictive and unhealthy snacks out there for you, but they're delicious, salty little creatures that leave you wanting more every time. They are also the perfect go-to snack when inviting friends over or to accompany that plain old turkey sandwich for lunch. They're there when you need them.
The world needs potato chips.
But, if you're like me and you've already gone to the supermarket about 3 times in a week, there are times when going to the store to buy chips is not an option. So why not make them? Even better: make them in 10 minutes!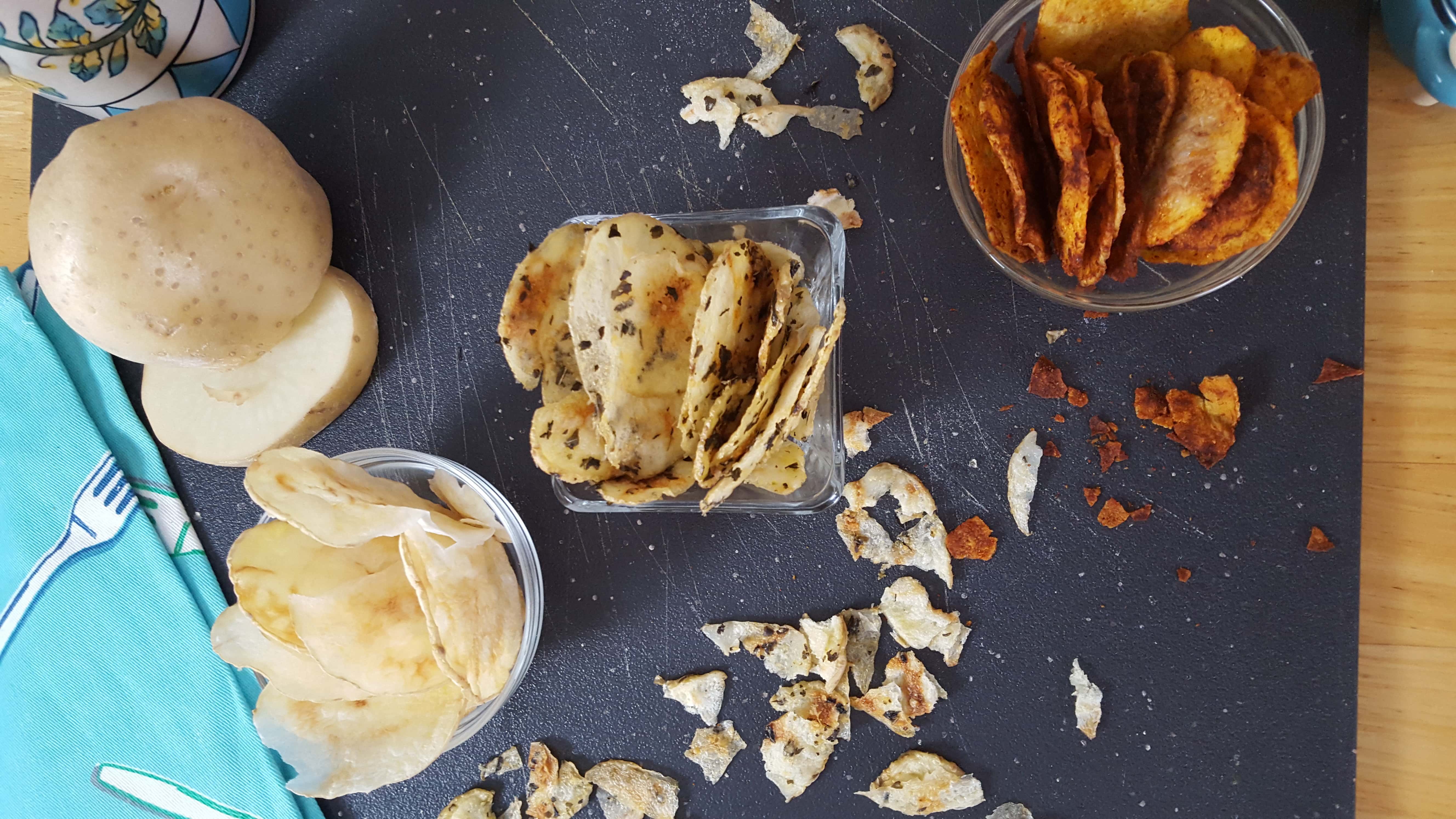 That's why the world, that needs potato chips just like you do, invented the microwave.
What I love the most about these microwave potato chips it's their simplicity and how fast you can make them! Ahh and flavors, oh the gazillion billion flavor combinations you can come up with! Did I mention they are healthier than the ones at the store? They are! They can be crispy and ready in minutes, but we are not frying them at any point!
Learn how to make these great microwave potato chips, with or without oil, with or without salt, with whatever you want, by watching my recipe video below:
What flavors did you come up with? The sky's the limit!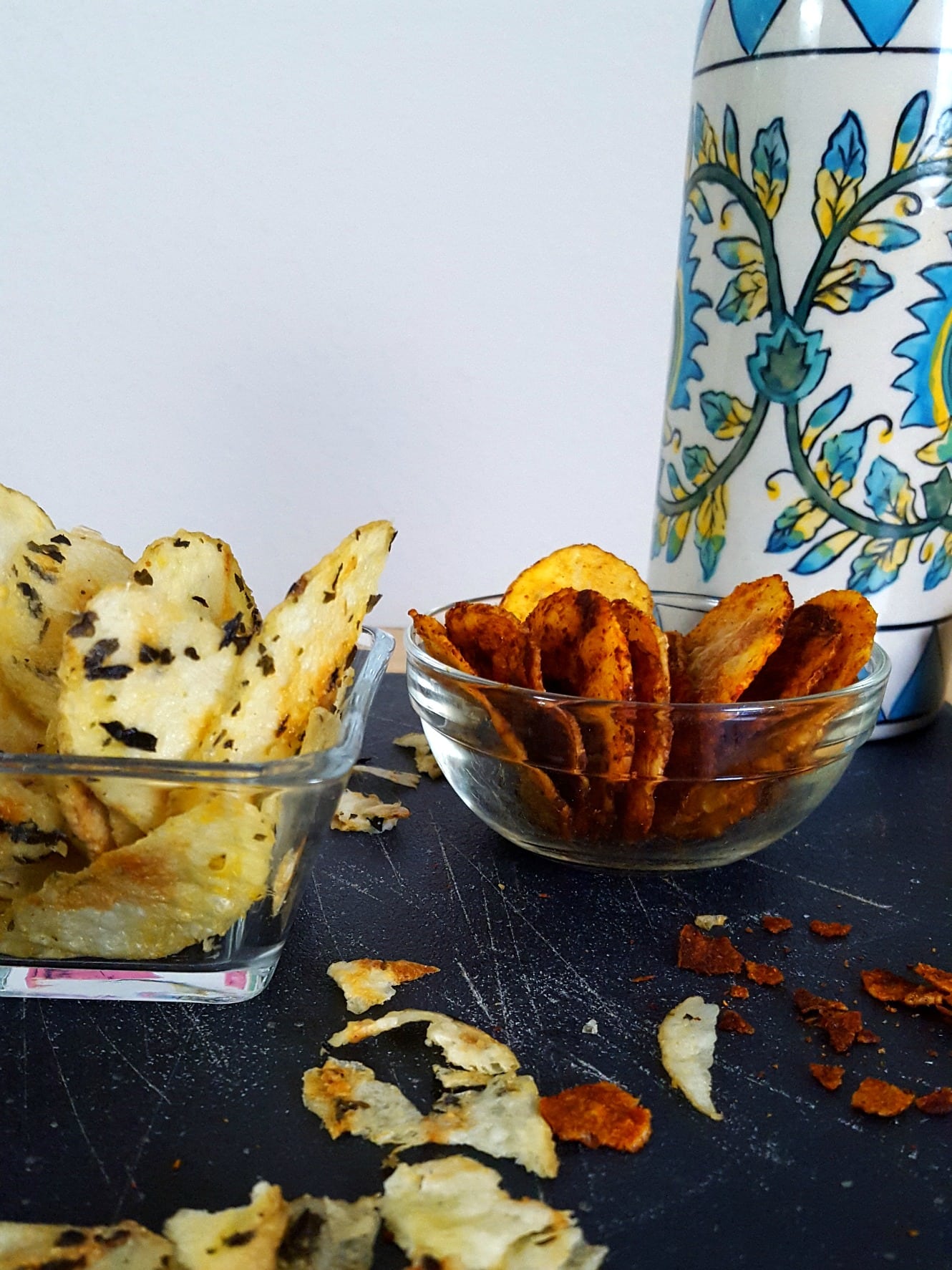 Microwave Potato Chips
Prep time: 10 min    Cooking time:  10 min    Total time: 20 min
—> For preparation steps, see the Microwave Potato Chips video I posted above!
Ingredients (to make about 3-4 cups of different flavored potato chips)
1-2 medium-sized potatoes
Flavors I made
Paprika and curry with olive oil (add about 1/2 tbsp. of each condiment + 1 tsp. of olive oil to each bag)

Parmesan cheese + oregano (½ tbsp. of each ingredient + 1 tsp. of olive oil to each bag)

Salt and vinegar (1 tsp. of vinegar per bag)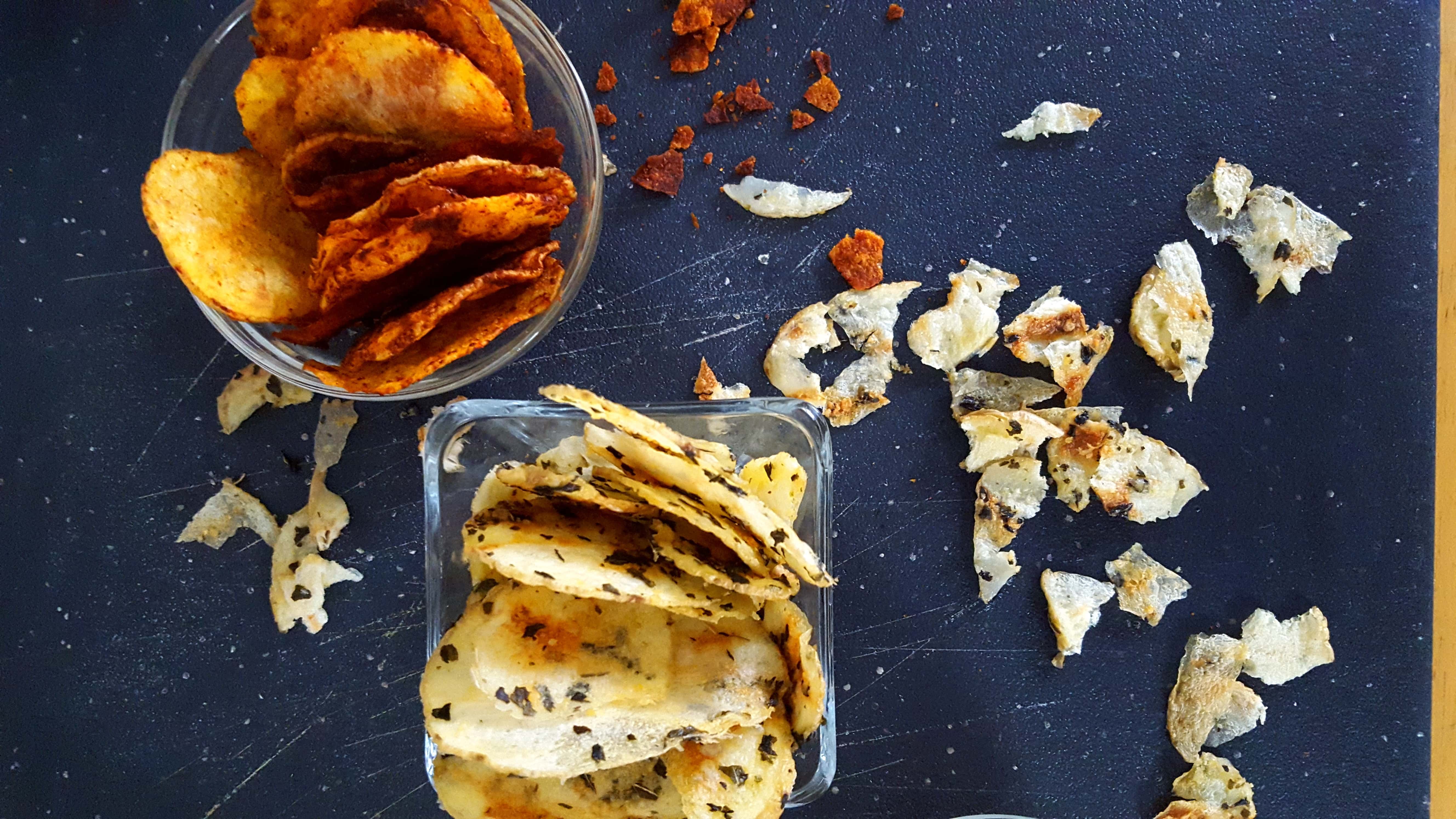 Related posts: