T'is the season to be jolly!
…and also to

BAKE BAKE BAKE!
I overcame my baking denial stage and gave in… it was oh-so-good. I'm telling you, whoever's not baking these days isn't really celebrating the pre-Christmas season the way they should.
That's why I came up with this fun and delicious recipe anyone can try. I wanted to bake something other than Christmas sugar cookies (since we have loads of those anyways because everybody gives them as gifts).
Think about Peppermint + Pattie + Pecan…all together swirled into BROWNIES! 
 ….and no, not that Patty.
Check out my video recipe to make these Peppermint Pattie Pecan Brownies:
And yup, that's a loooong name so I also started calling them "PPP brownies".
This recipe is perfect to bring family members together, be it to help you mix and bake (yes, the little ones too!), or just to help you eat it all (because trust me, each bite is powerful and you'd want to leave room for the other holiday meals…right?).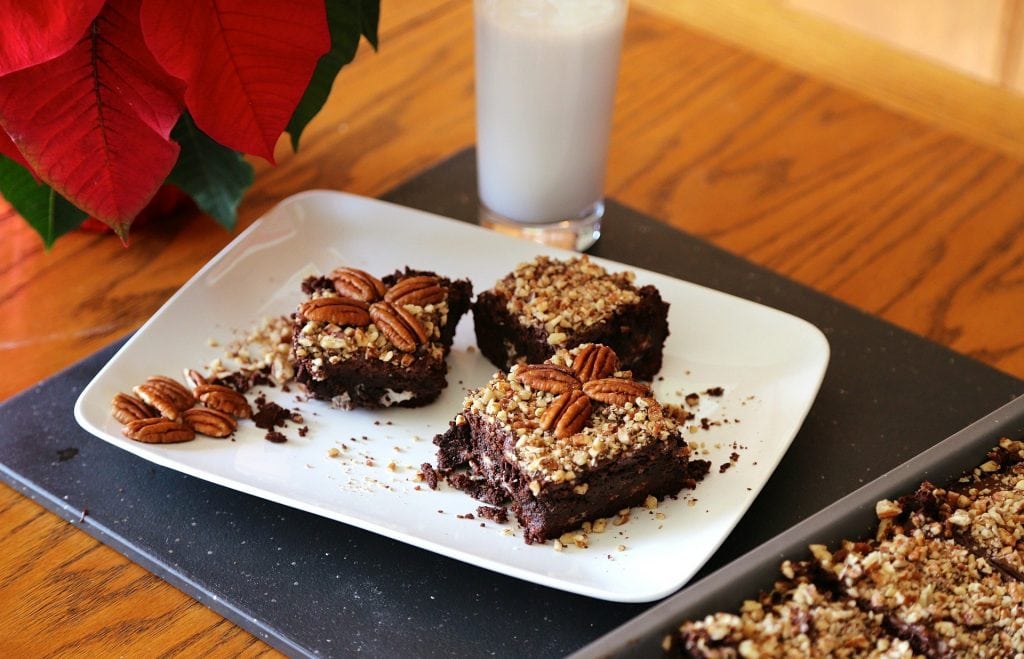 These are so so so so RICH, you'll definitely need something to swallow them. My favorite choice is milk (from cows or from coconuts!), but you could also try the traditional holiday drinks like apple cider found this How Sweet It Is spin: "Spiced Amaretto Apple Cider Kiss" or some homemade eggnog recipe by The Baker Chick. Taste those recipes recipes out, they're oh-so-yummy!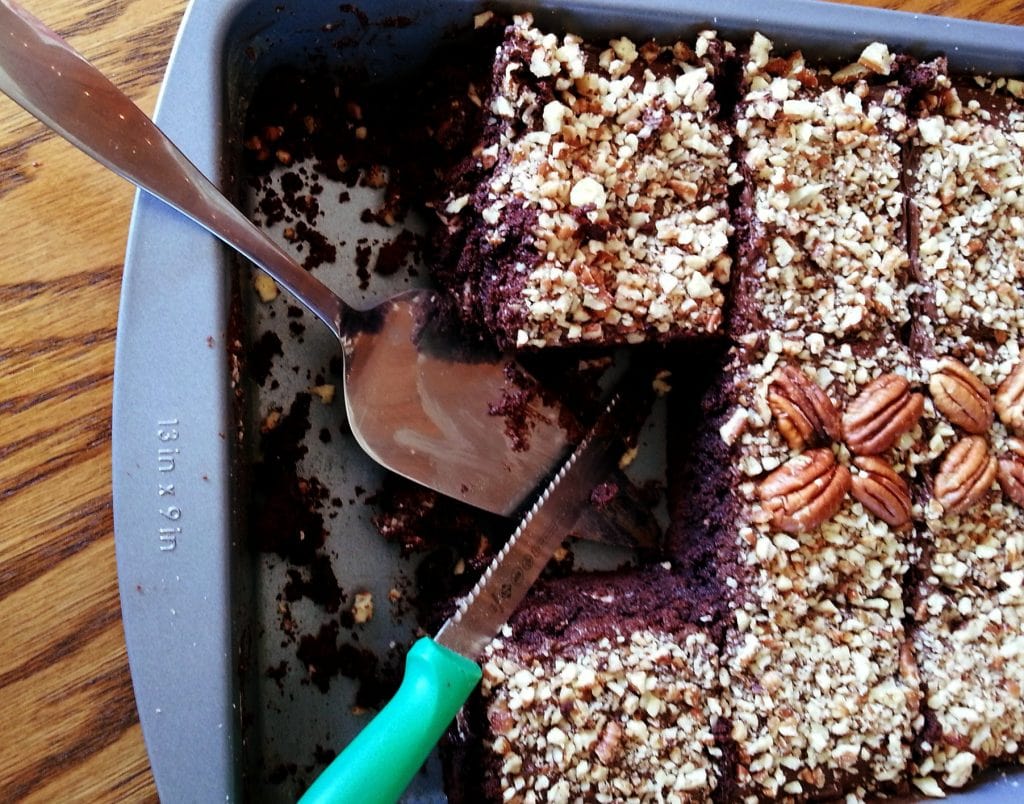 Hope you are all having precious family moments and lovely holidays and that you celebrate with lots and lots of sweetness but overall lots and lots of love!
Feliz
Navidad

!!!

🙂
Prep time: 10 min –  Cook time: 30 min  –  Yields: about 24 brownies (9×13 pan)
Ingredients

*
1 cup unsalted butter
2 cups sugar
1 tsp salt
1 tsp baking powder
1 tsp espresso
1 Tbsp vanilla
2 cups dark unsweetened chocolate, melted
4 eggs
1 1/2 cups flour
30 York Peppermint Patties (the mini ones)
1 cup of pecans
½ cup of semi-sweet chocolate chips
*Recipe was adapted from Beantown Baker's "Peppermint Fudge Brownies")
Related posts: