This is part of a sponsored collaboration with TABASCO®, in DiMe Media. However, all opinions expressed are my own and I only work with brands I love.
Summer is not over and there's till time to enjoy the fiesta! To end the summer outdoor festivities with a kick, I thought about kicking it up a notch and creating 3 ways to spice up a taquiza with #TaquizaTabasco!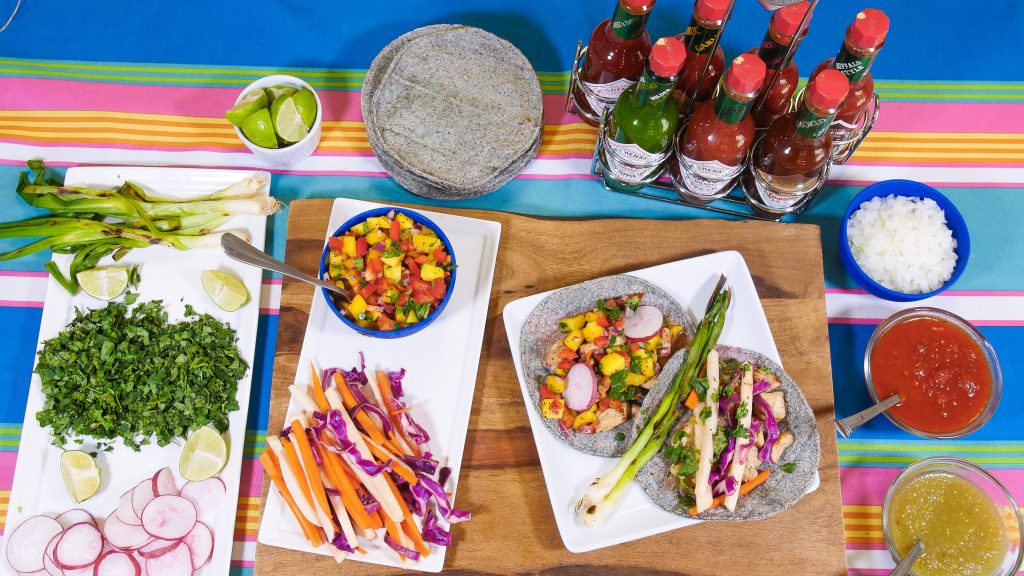 Wait… some of you might not know what a taquiza is! Truth is, I've been having them for years but it was only recently that I discovered the actual name for them. Basically, in traditional Mexican lingo, a taquiza is an informal gathering (a reunion or fiesta) in which guests can create their own tacos. This is why all sorts of delicious meats and fixings are usually presented at a table, a type of "buffet-style". In Honduras we call it a "taqueada", so you might know it by that name.
Anyhow, I enjoy spicy food, and tacos and chile go hand-in-hand, so it was a no-brainer that if I was hosting a taquiza, I was going to have spicy fixings!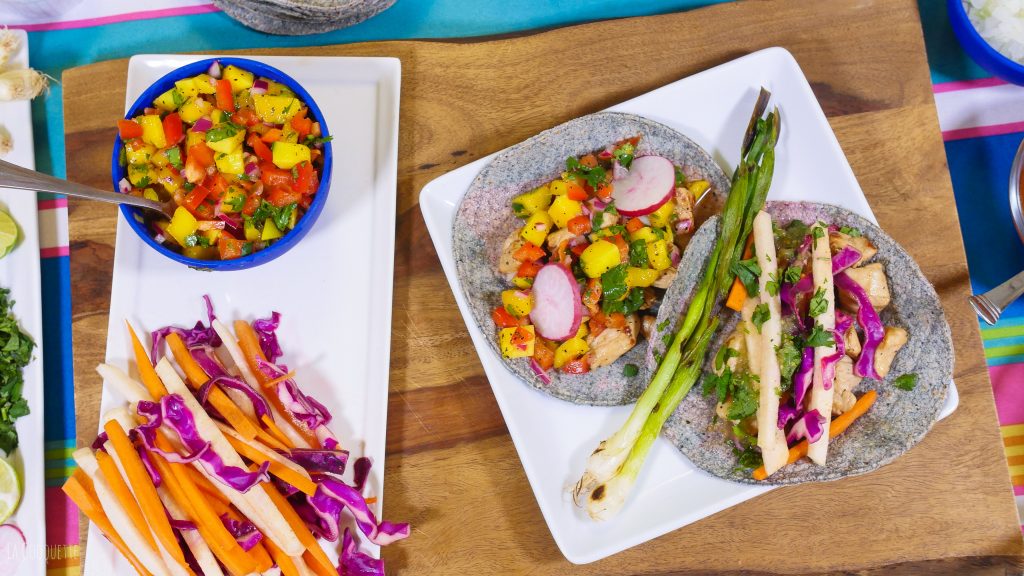 I decided to go for the easier type of meat: chicken. But no… this chicken wasn't going to be your ordinary chicken! I created a juicy chipotle marinade using the TABASCO® Chipotle Pepper Sauce, olive oil and lime juice. Even if it was grilled, the chicken remained moist and thanks to the sauce it was super flavorful! After the meat, it was time to think about fixings……