These

turmeric

and ginger

mango paletas

are LOADED with summer

!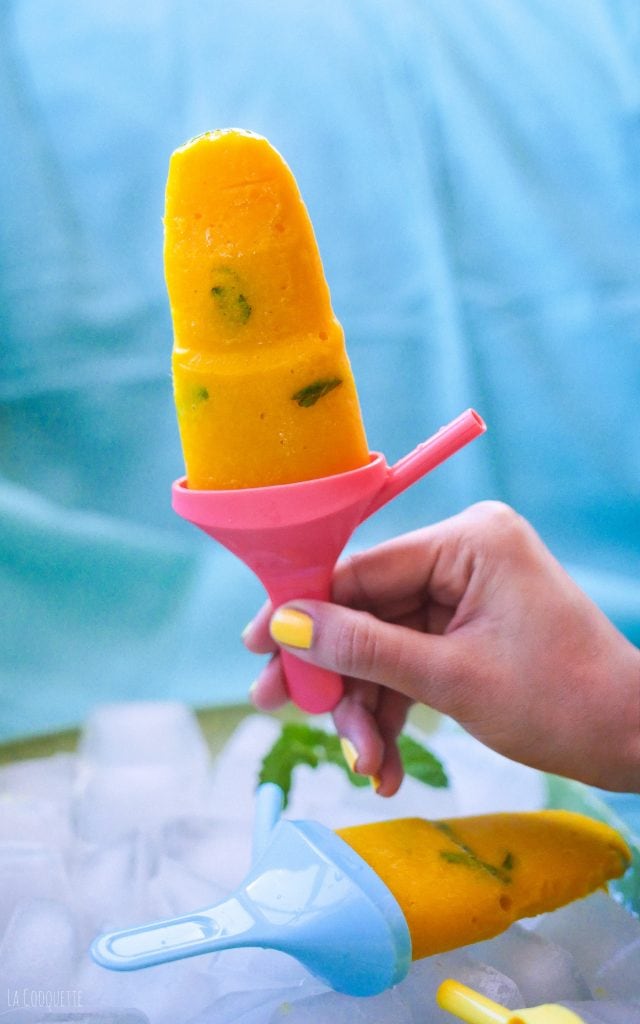 Summer is HERE people, and these paletas are proof! Or maybe it's the unbearable heat, or the many times I've heard about someone else's vacations (none for me boohoo)… mmm… anyways, the fact is that the time to have fun in the sun and munch on frozen goodies 'round the clock has arrived and you can't be missing out!
Guess what else is in these paletas? Mint and coconut milk! All of these ingredients pretty much remind me of being on an island, so fresh and tropical, so I guess you could say they're like a mini-vacation on a stick!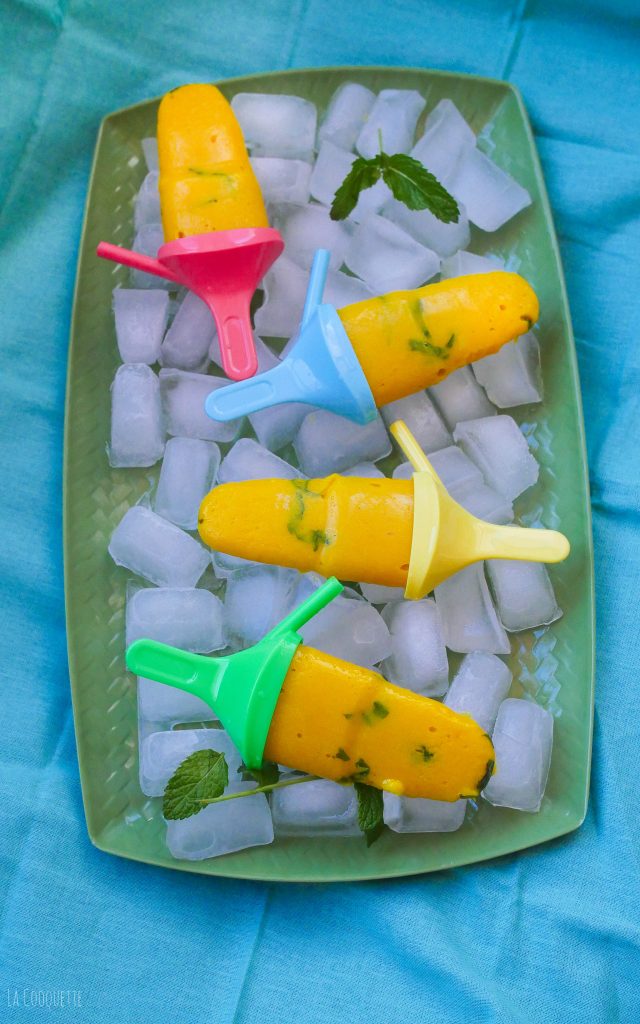 Their flavor is amazing, but that's not what I like most of these… These are POWERFUL paletas. In case you didn't know, turmeric and ginger are both super roots that can do a lot of good to your body! …