Long live chocobananos! ¡

Vivan los chocobananos

!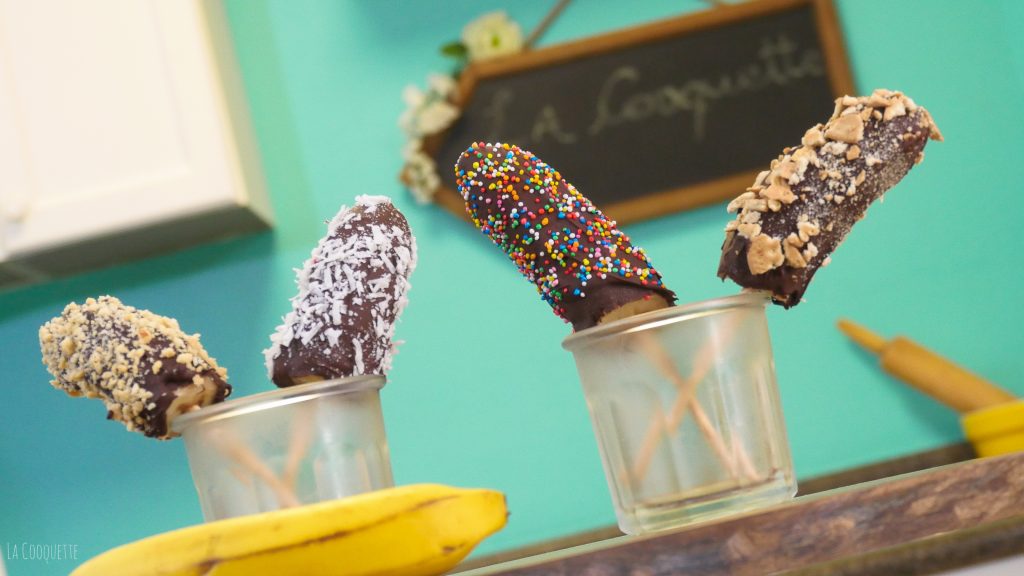 The what? Chocobananos are basically chocolate bananas, frozen, or they're also called chocolate covered banana pops. whichever way you know them, they're fun to make and make for the perfect summer snack!
I'm from Honduras and these are pretty much the staple summer treat (and year-long, since we don't vary seasons much); people from El Salvador have them too. Chocobananos are great child-pleasers, making them can be a fun activity to do if you have kids or if you wanna relive your childhood.
…