Can we just say: hooray for Valentine's Day Cookies time!
Sorry for the blog hiatus there… but yes: YAY for Valentine's Day and slice and bake Valentine's Day Cookies! And no matter what people say about Valentine's Day, it still is a nice day to spend time with that or those special someones.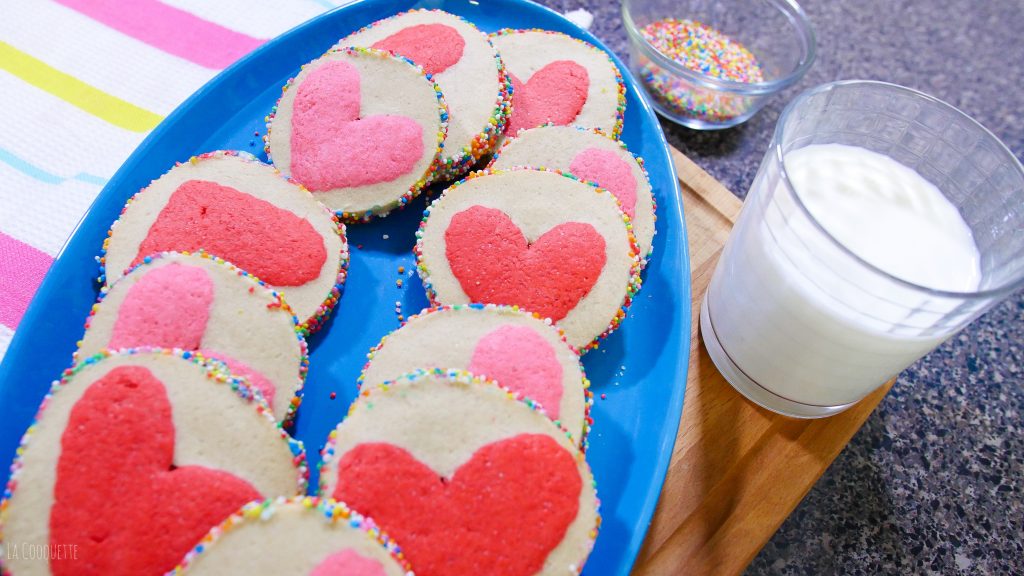 Your special someone can be your boyfriend/girlfriend or husband/wife… but it can also be your BFF, your parents, your grandma, your neighbors! In Spanish, the holiday is called "Día del Amor y la Amistad," (Friendship and Love Day); I really like the fact that the name itself includes another form of non-romantic love. Of course, no one can deny Valentine's Day is the biggest display of chocolate-overboard & romantically-involved gestures…but that doesn't mean it has to stop there!
But anyways… where was I?
Oh yes: Slice and bake Valentine's Day cookies!
These cookies are:
super colorful
easy to make
perfect for kids
great edible gifts
a lovely Valentine's Day gift idea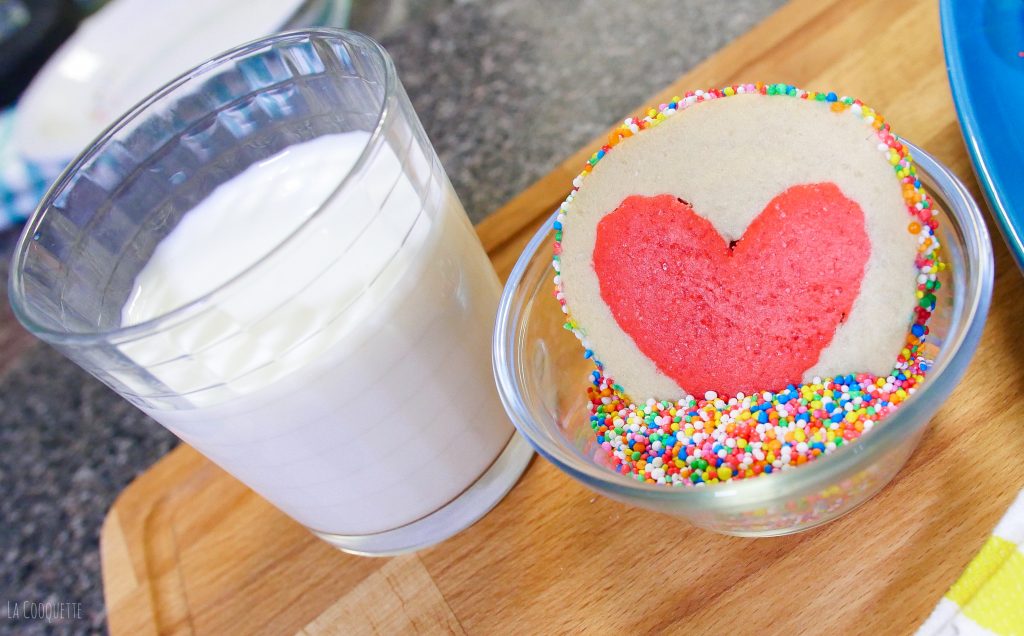 And even though they have a heart inside them, these cookies are meant to be shared with anyone – especially your friends- if not EVERYONE!Spread a bit of joy in sprinkle form!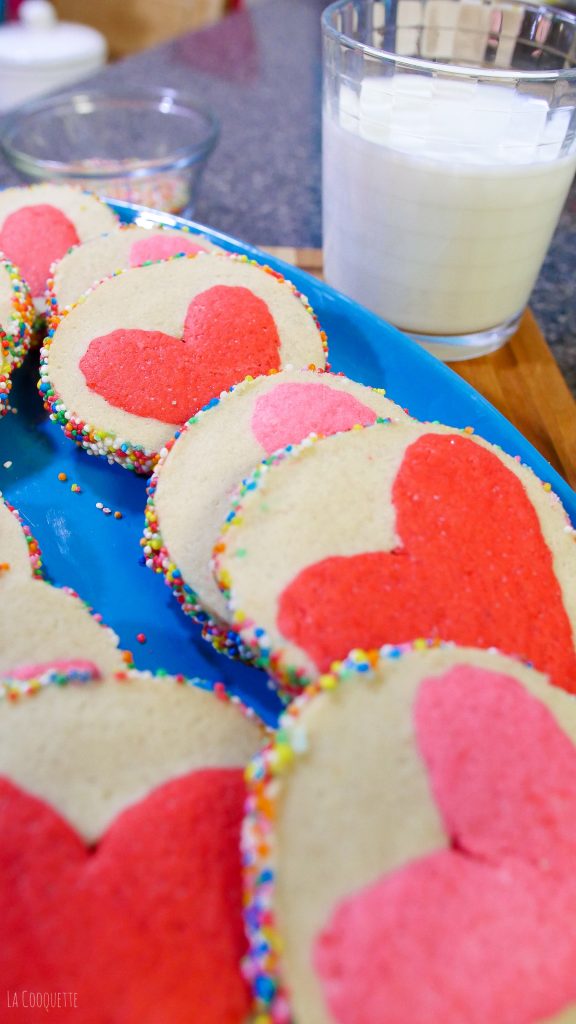 They are also a great DIY project to undertake if you're celebrating the holiday by staying in – I baked with the help of my friend Karen Rios and we had a blast! <3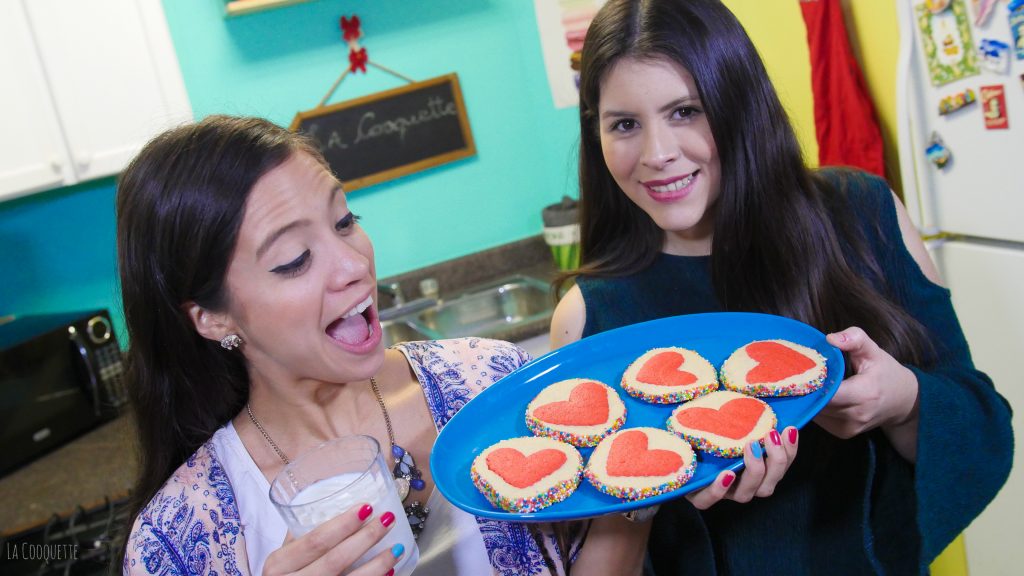 See full recipe video in Spanish below and full written recipe and ingredients at the end of this blog post.
Hope you have some sweet Valentine's Day plans!
Slice and Bake Valentine's Day Cookies
Prep time:
30 min

   Cooking time:  

10-15 min

   Total time:

2h 45 min
3 cups all-purpose flour
2 teaspoons baking powder
¾ cup granulated sugar
2 sticks unsalted butter, softened
1 large egg
1 tsp vanilla extract
pink and red gel food coloring
Rainbow sprinkles (about 1/3 cup)
Related posts: