After a week of alterations around our new home (we moved about a month ago!) I've finally had time to sit down and relive the magical day I had last weekend in Los Angeles. I attended the wonderful "WeAllGrow Familia", a one-day conference for Latino influencers working in the parenting lifestyle world.
 
The event was organized by the WeAllGrow Latina Network in collaboration with Munchkin and, even though it was only their second edition this year, they raised the bar of what an influencer conference should be. Starting from the location (the wonderful Munchkin Headquarters) to their brand partners (Ergobaby, OshKosh B'Gosh, Carter's, La Lechera, Disney Pixar's Coco, to name a few), from the panels' themes and guests to the precise organization of each of the activities, and even THE FOOD…everything was tailored to perfection!
For me, it was an even extra special conference because I've decided to venture into parenting and lifestyle blogging ever since I found out I was pregnant.
Treats from the fun closing party thrown by Disney Pixar's COCO!
At WeAllGrow Familia I learned many great tips about becoming an entrepreneur mamá, or "mompreneur", and how marketing to multicultural families is not only key in our days but how it has improved over the past years thankfully to more brands listening to multicultural influencers. But you know what was the most valuable thing from it all? The buckets of caring advice I received from friends, new friends, and even strangers that shared helpful tips whenever they found out I was expecting my first baby girl.
This year's "Grow with Love" theme for the conference fit perfectly. It was incredible to feel the power of a loving community that's on the lookout for the well-being of not only its members but of new members and the people around them. And that's how I perceive the Latino parenting community is at large. I believe this comes both from the closeness and openness Latinos have with others but also from the fact that we're all living new multicultural experiences in our households and, because of this, we share a sense of togetherness and empathy. It is also thanks to Latinos' natural inclination to share personal experiences that others (like me!) can benefit and grow and feel a really reassuring sense of support. It's nice to realize our familia bonds extend beyond our relatives!
I loved learning from encouraging experiences from women like Jacqui Saldaña from Baby Boy Bakery, Susie Jaramillo from Canticos, and Laura Fuentes from MOMables, because these also shed light on how they overcame obstacles when growing their creative and entrepreneurial paths. Listening to their stories taught me that "the path to success isn't something you can buy, you have to look within to achieve" and that fear is something one can't simply have time for, that you should "fear nothing and give life your everything." My favorite lessons came from Jacqui, an inspiring woman who suffered the loss of her 3-year-old son and has ever since been a beacon of light and inspiration for so many moms out there. She advised us that "we are not guaranteed tomorrow so make every day an adventure". That truly resonated with the way I see life as well; everything can go away in a glimpse of an eye so you gotta give it all you got every single day!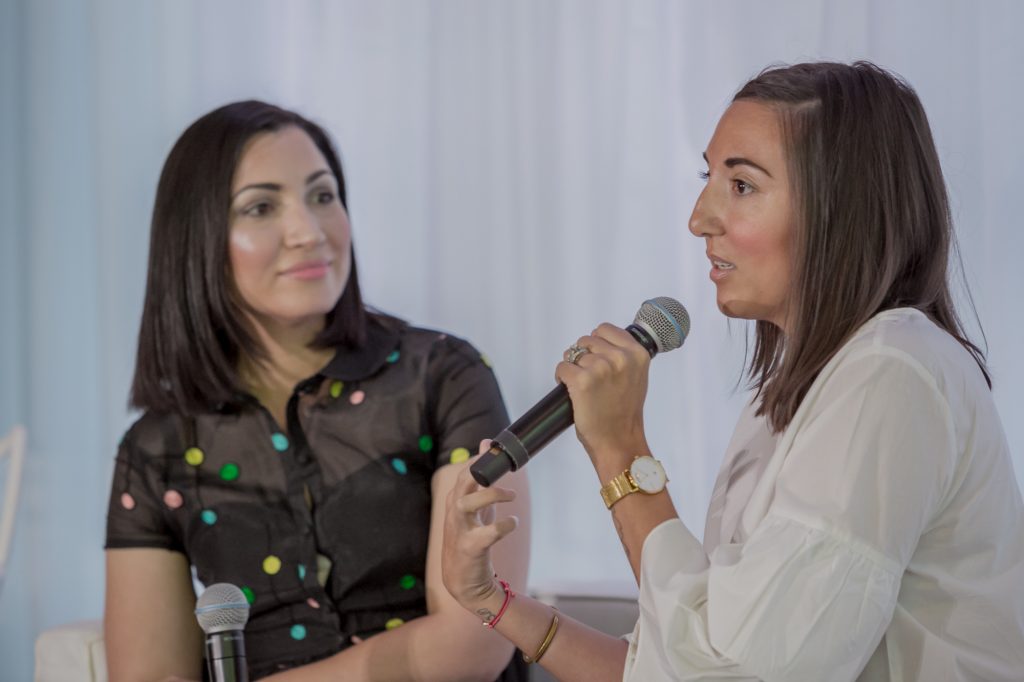 Being surrounded by so many exemplary Latina women (and a few men!) who kill at being both great parents AND business stars was exactly what I needed. It gave me a boost in hope, much needed among all the anxiousness and crazy new feelings I'm having trying to figure out the balance between motherhood and entrepreneurship. There will never be a "perfect" state I can reach for either world of course. But now I realize that if I focus on putting my energy in a positive and relentless way,  I'll be able to pursue my passion without leaving familia, the most important thing in the world, behind.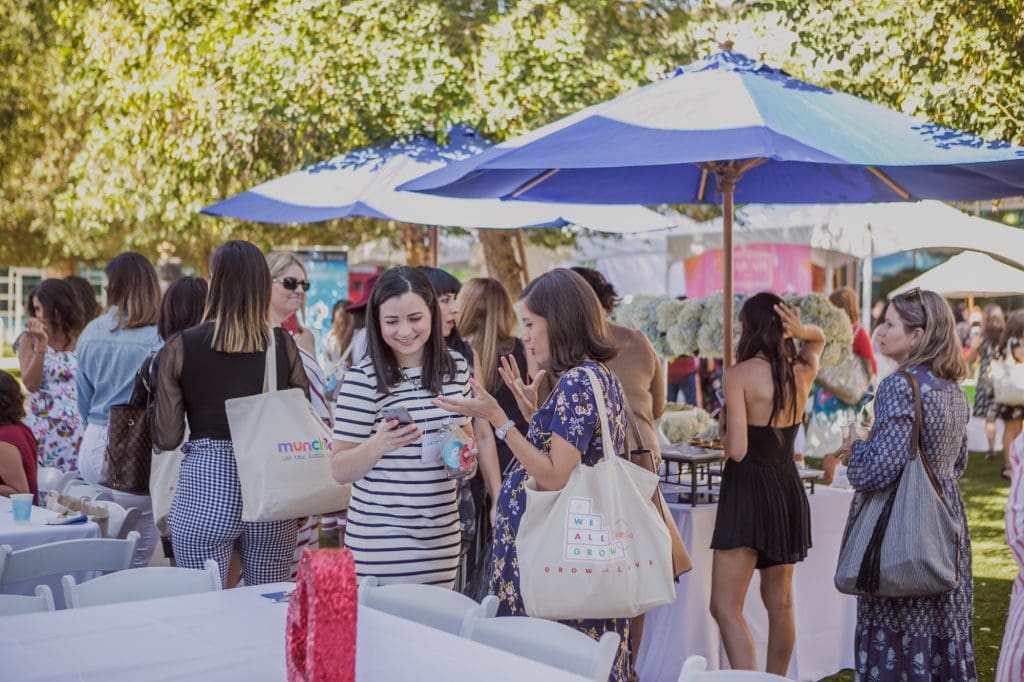 Estoy súper agradecida con WeAllGrow Familia, for being an eye-opening and really encouraging parenting event. My soul and drive have been recharged and you can be sure that I will be sharing my passion, talent, and creativity with all of you even more eagerly in this new stage of my life! 🙂
p.s.: yup, we had a CUPCAKE WALL! (Thank you Carter's and OshKosh B'gosh!)
Related posts: