Arroz con leche PALETAS had to bring this blog back to life!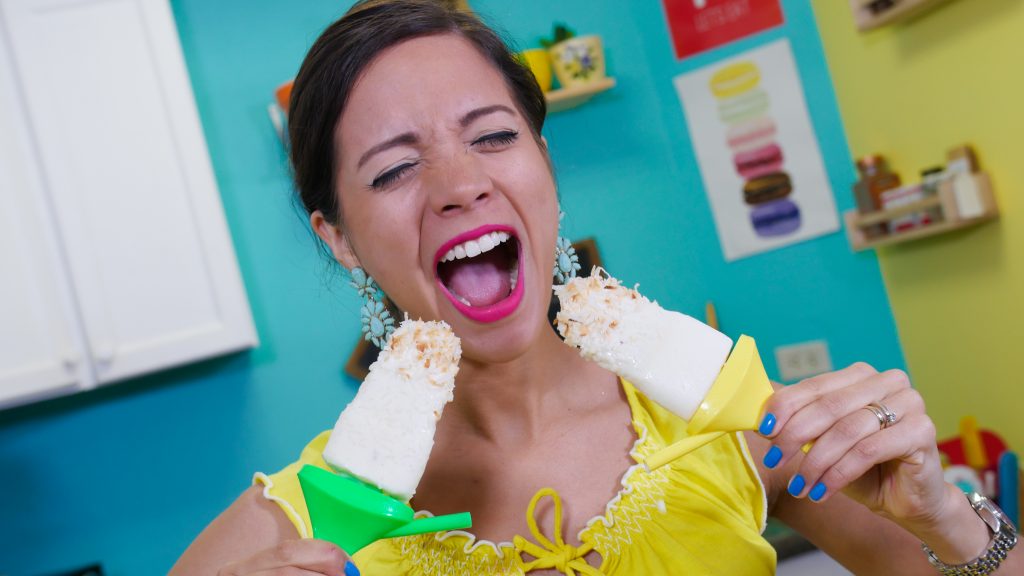 Unless you live in places like Argentina or Antarctica you are probably sweating right now. Yup, summer heat is out and about and our main concern is keeping cool. That's how I thought: why not turn a beloved Hispanic dessert, arroz con leche (rice pudding),  into popsicles?
Usually, this sweet dish is eaten warm or room temperature. It is a very common treat among several Latin American countries, Spain, and even India (where it is called "Kheer") so you bet there are many ways of preparing it. It can be creamy, sticky, liquid-y, it can contain egg yolks, lemon zest or even almonds; made with Basmati, long-grain rice, short-grain rice, Bamboo rice, you name it!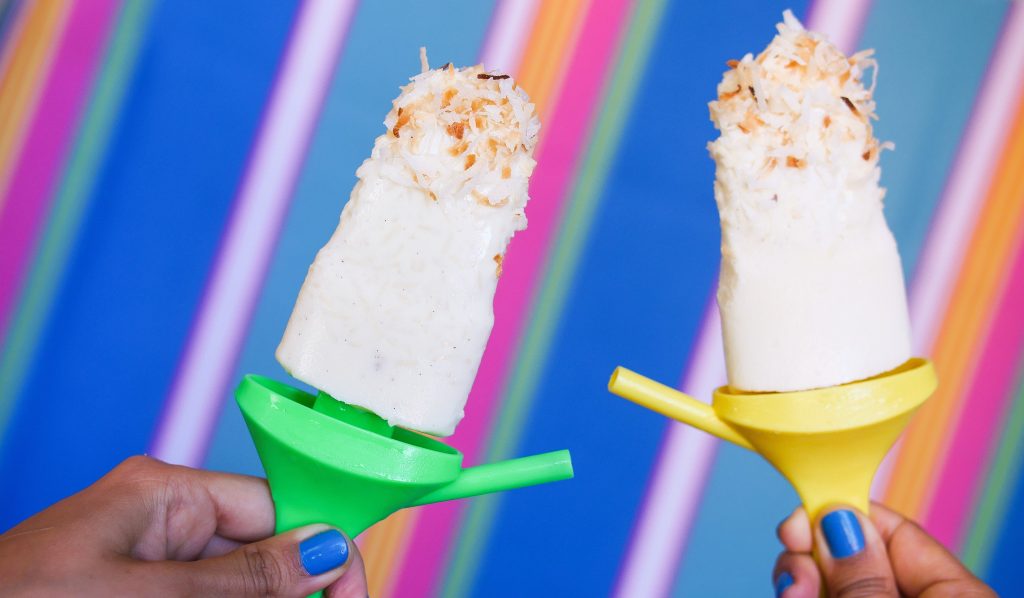 I decided to go for a simpler version and first made an easy Mexican-inspired arroz con leche recipe that isn't too dry nor too liquid-y, cooks the rice first in water and then adds the flavorful milks, and has a touch of lemon zest.  I then mixed in more sweetened condensed milk diluted in whole milk, to allow the popsicles to set.
You can see the easy recipe video here:
Y si prefieres verlo en español, también está la receta aquí.
Boy, turning arroz con leche into paletas was such a great idea! You can lick the popsicle and then munch on the rice! It kinda reminded me of Honduran "vasitos" and "charamuscas', which are also sometimes made with "munchable" ingredients.
If you want to make the regular arroz con leche, I also made a recipe video some time ago. Watch it here!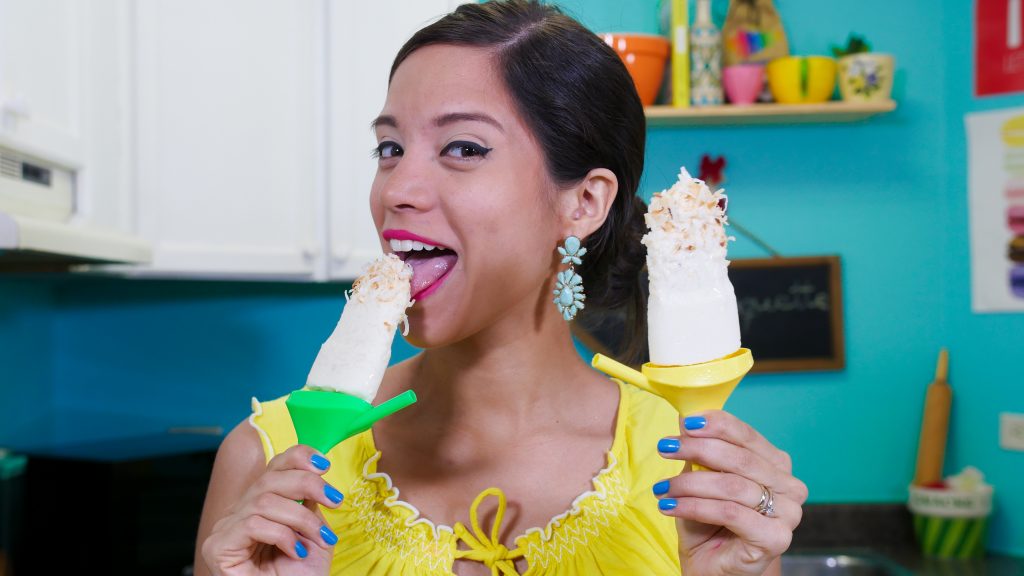 How do you keep cool in the summer? Or do you have a special arroz con leche ingredient that could make these better? Let me know in the comments and be on the lookout for more paletas!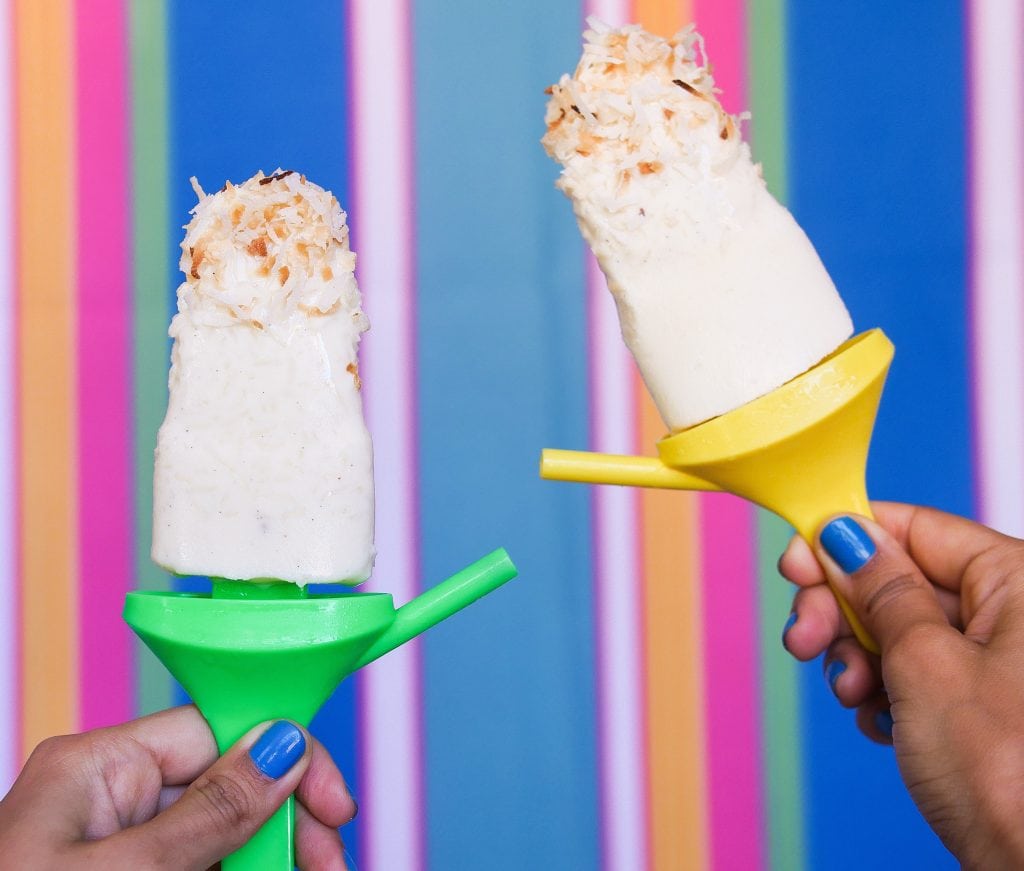 Arroz con Leche Paletas
Prep time: 20 min    Chilling time:  6-8 hours    Total time: about 7 hours
Ingredients
(to make 6-8 popsicles or paletas)
½ cup of water

1 small cinnamon stick

a bit of the peel of a lime

½ cup of white long grain rice

1 cup of whole milk

½ cup of evaporated milk

1/4 cup of condensed milk

½ vanilla bean
+
½ cup of sweetened condensed milk diluted in ½ cup of whole milk

shredded and toasted coconut (to decorate)
Related posts: