I don't know what's become of me.
Somehow the Christmas baking frenzy has slipped my mind.
I know, you might think "HOW DARE YOU?!"
I swear, I'm not The Grinch or anything! But hey, if you think about it… this space is called "cravings", and the definition of craving involves something unexpectedly demanding your attention, then I guess I'm backed up (right?)!
It's true, there are a LOT of things to look forward to baking for this holiday: all the different sugar cookies, all those types of peppermint related goodies, barks and toffee and fudge and all their friends. I like them, I truly do, but the strange impulse that guides my stomach and mouth is somehow going the other way.
So yup, this is what they dictate as my current cravings: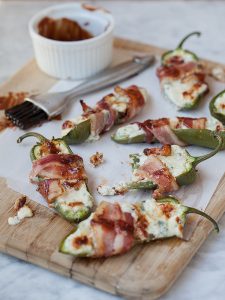 These "Stuffed Jalapeños with Gorgonzola & Bacon" recipe by FoodieCrush.com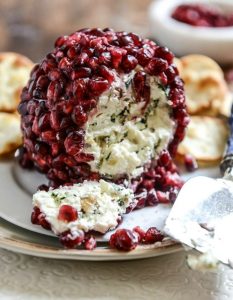 Yummy, unbelievable and good-looking (name and all): "Pomegranate Jeweled White Cheddar, Toasted Almond and Crispy Sage Cheeseball" by How Sweet It Is.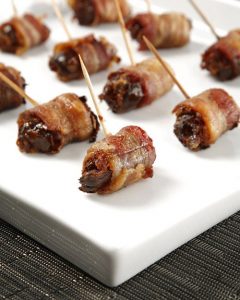 This crazy savory/sweet appetizer I just tried a couple of weeks ago: "Devils on Horseback", recipe from Martha Stewart.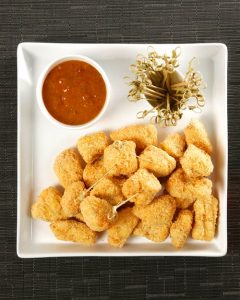 I'm always craving a lot of things from Martha Stewart: these "Panko-Crusted Chicken Bites with Apricot-Mustard Sauce".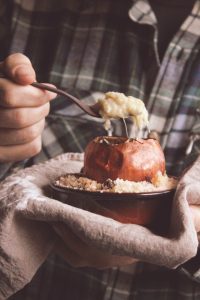 This GORGEOUS onion bowl 🙂 (or "cipolle") by London Fridge –recipe in Italian (yes, it's an onion, but doesn't it look HOT?).
Funny note: most of them are appetizers! Soooo I guess in SOME way the cravings ARE "Christmas-y", since it's also the season for lots of get-togethers!
Related posts: