You read well. As if summer wasn't already on fire, I decided to add a spicy touch to a Mexican staple: Hot Cheetos. Mango paletas have never been hotter!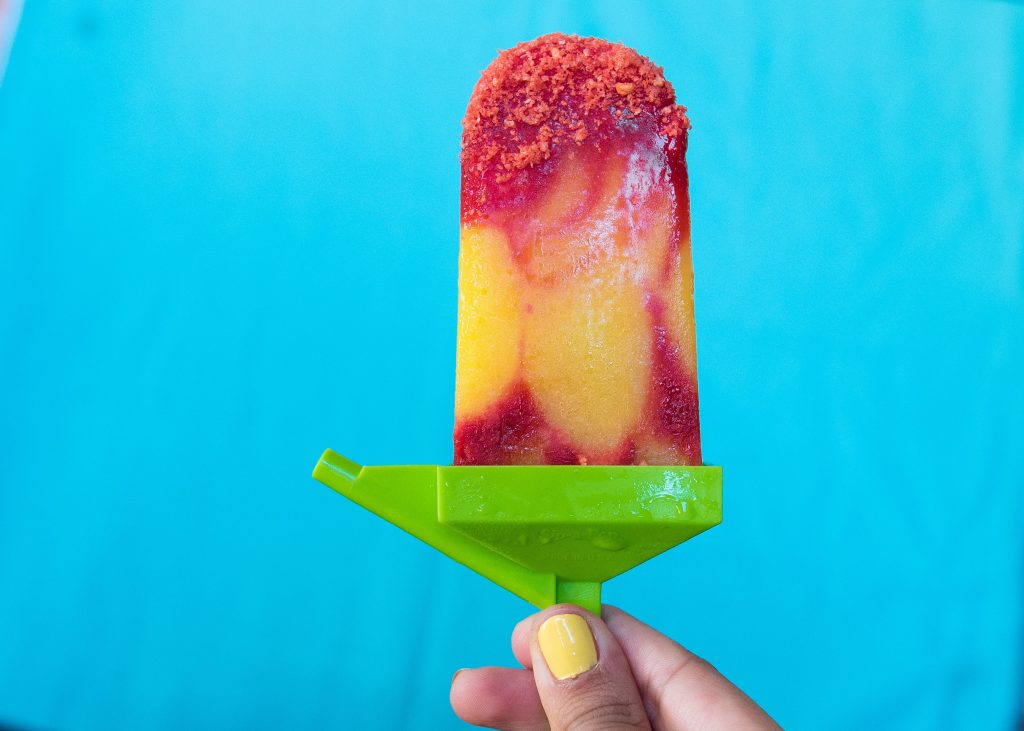 The Flamin' Hot Cheetos craze has invaded pretty much every type of dish: from macaroni & cheese to elotes to donuts! And ever since I experimented with them for a sugar cookie recipe a few months ago (yup!) I had been wanting to add them to something else. So, when I ventured into making paletas inspired by "mangonadas" or "mangoneadas" (a Mexican staple treat made with mango, chamoy, chili, lime, and salt), I knew they would be a perfect match.
Instead of the usual chili powder, which I think consists of mostly ancho chili, I used crushed Flamin' Hot Cheetos for my mango paletas. Not only do the bright yellow and red tones make for a gorgeous popsicle, they turned out to be delicious! See the recipe video above for the process.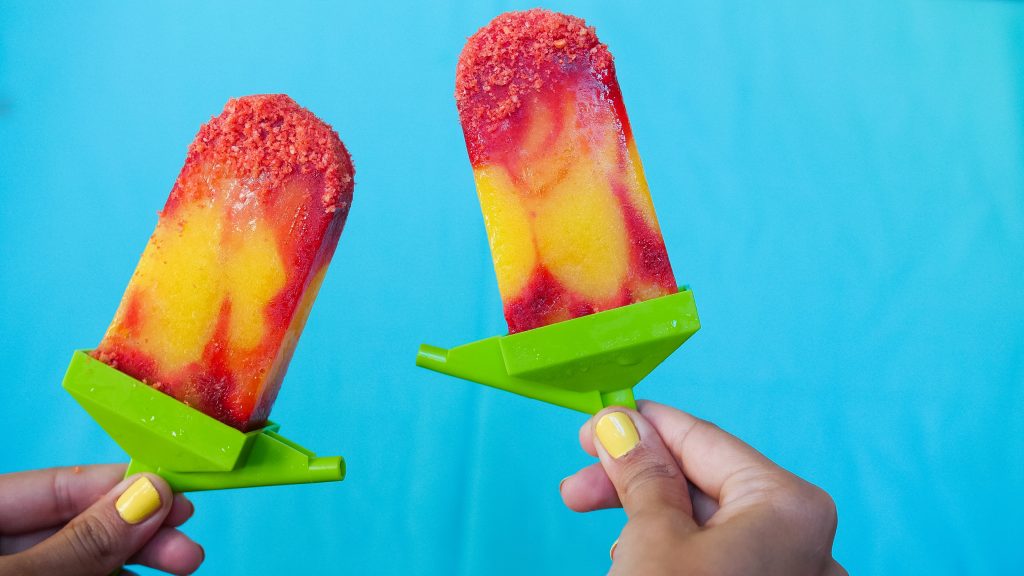 The lime and chamoy flavors get along really well with the Cheetos and, if you're like me and "te gusta enchilarte" (you like spicy things), you can always dip the paletas in more crushed Hot Cheetos!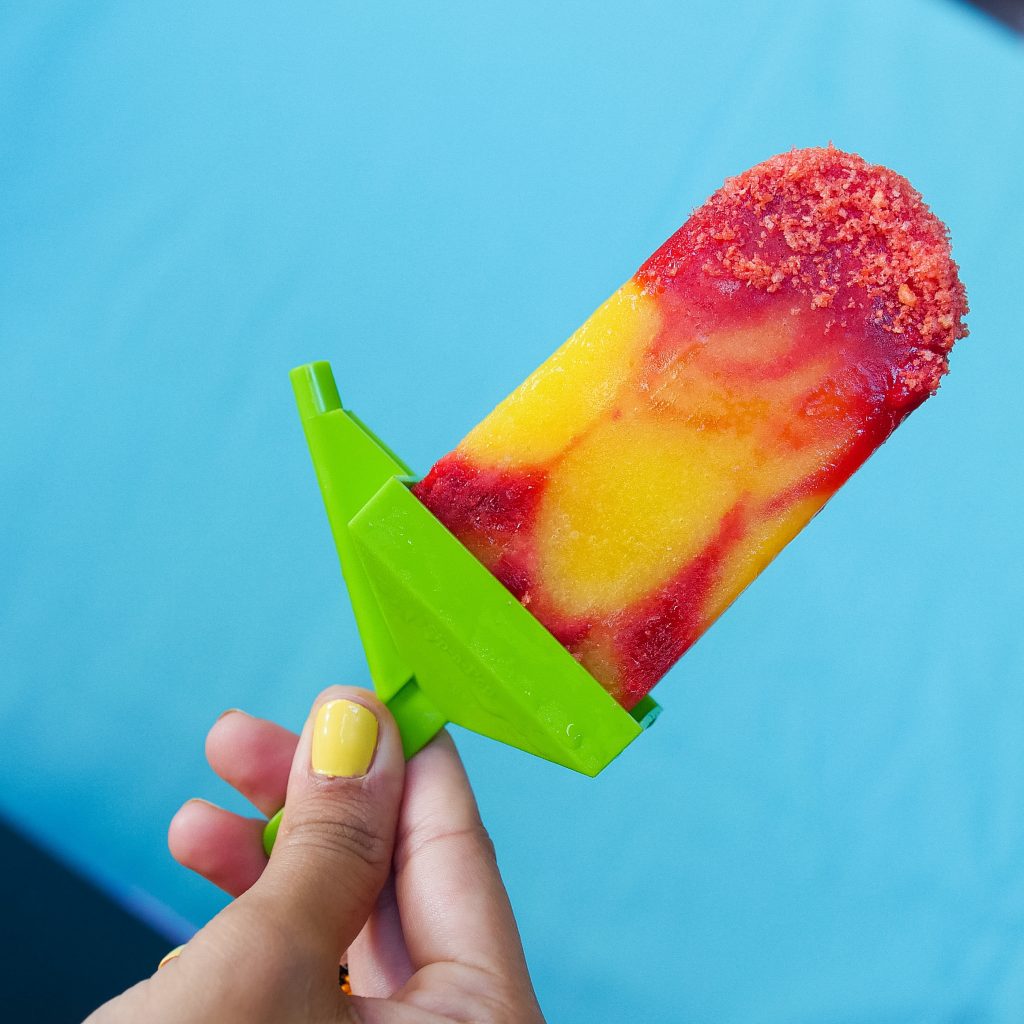 Hope you can try these at home (recipe ingredients below!) and let me know what you thought about them in the comments. If you're in the mood for more paletas, you can also check out these arroz con leche popsicles; pretty much the creamy and sweet opposite to these Hot Cheetos Mango Paletas, but a delightful treat as well!  
Hot Cheetos

Mango Paletas 
Prep time:

15 min.

 Cool time:

4-6 hours

 Total time:

6 hours
*for steps, please refer to the recipe video embedded above!
(to make about 4 popsicles or paletas)
1.5 Manila mango or a big mango of your preference

1.5 Tbsps. of sugar

¼ cup of water

juice of 1.5 limes (about 3 Tbsps)

¼ cup of chamoy

1 cup of Flamin' Hot Cheetos, crushed, instead of chili powder
*Optional: a bit of peeled and chopped mango to decorate the popsicle
Related posts: