TAMAL CUPCAKES?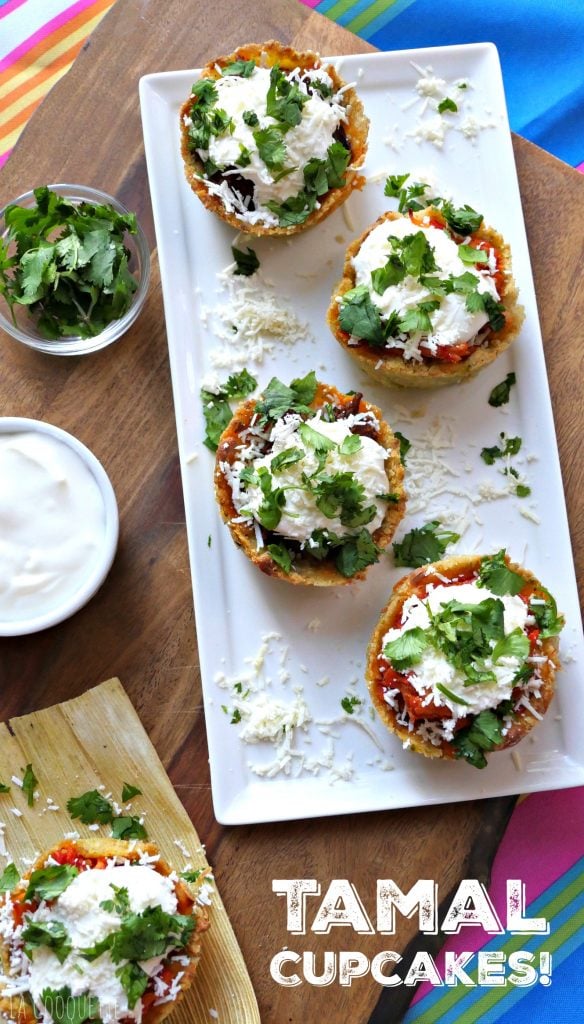 Let me explain: I love tamales. I've grown eating them since I was a little kid and still drool every year whenever I get to try one. However, not many people share my joy for tamales (surprisingly) – they say they look "ugly," or have too much dough or make up a weird excuse. If you are that person or know someone like that…SHOW THEM THESE TAMAL CUPCAKES!
I made this recipe for Del Real Foods Blogger Recipe Challenge!
It's super simple and I would really appreciate it!
These tamal cupcakes will make any tamal-hater LOVE tamales. And yes, it's TAMAL CUPCAKES and not "tamale cupcakes".
"Tamale" is a made-up word that English-speakers use, and though close in sound to the original ancestral Nahuatl "tamalli", it's not how you call a singular tamal. Granted, people may use "tamale" because who eats just one? But let's not forget:
Plural = tamales. One: tamal. Tamal cupcakes or cupcakes de tamal, not tamale.
Enough, basta! Let's get to the recipe shall we?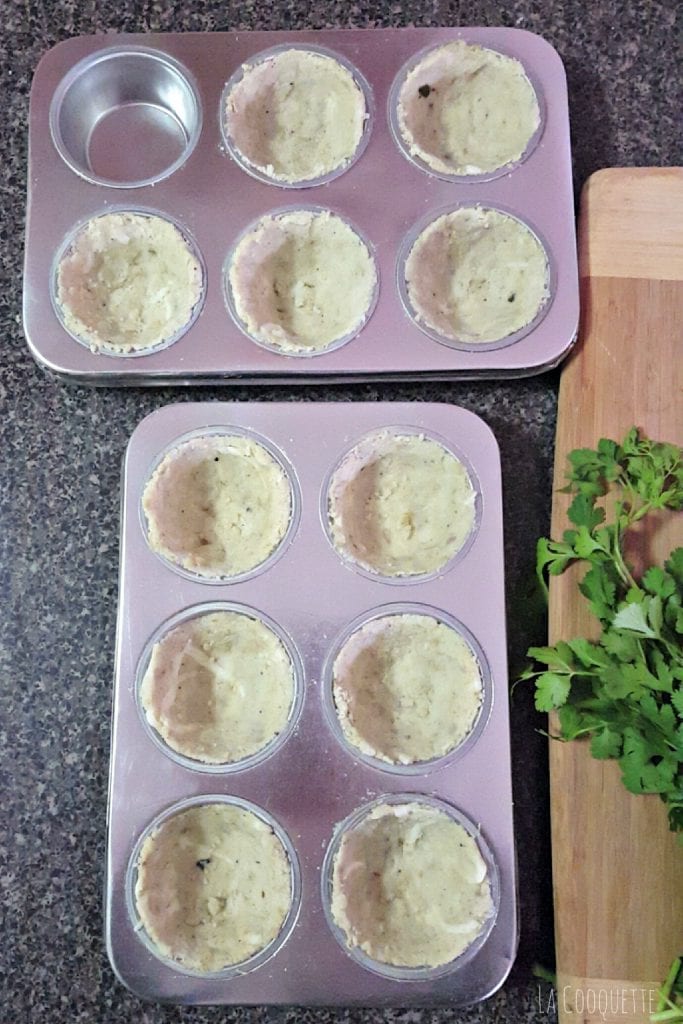 The dough of these tamal cupcakes is made with tamal dough. I wanted to make something fast and easy so I used already-made and steamed tamales. However, you could make the tamal cupcakes from scratch – in fact, one of my friends did it, check out her recipe!
For the inside, you can use whichever meat you prefer. I had Del Real Foods' Chicken Tinga and Barbacoa meats and both tasted delicious.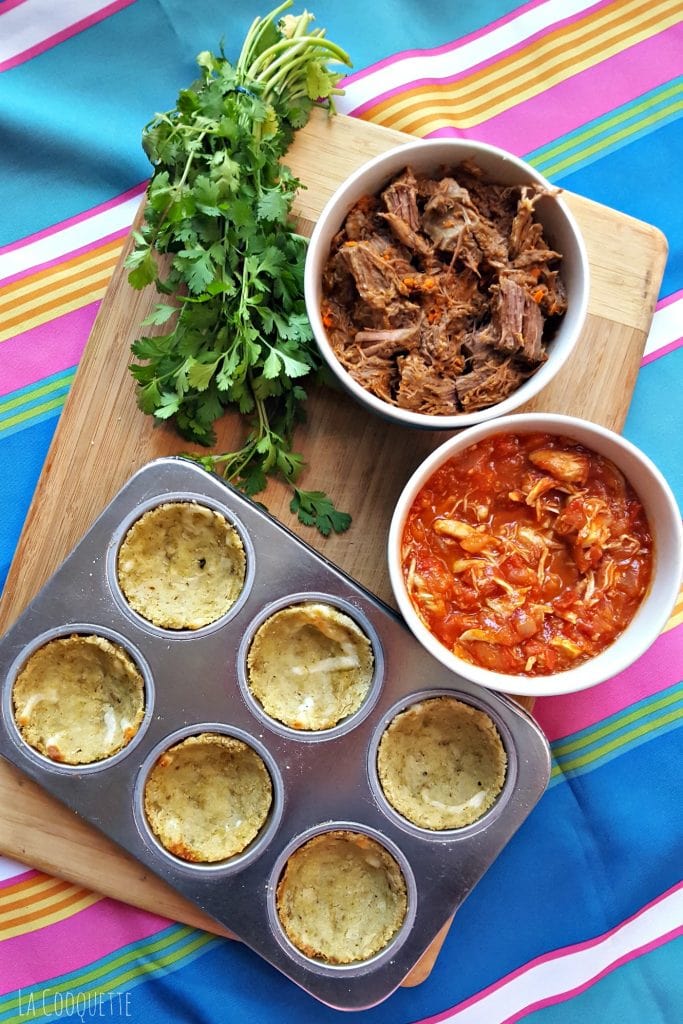 If you'd like to stay on the safe side, you can also try it with some regular shredded chicken! Just try not to add too much salsa or sauce inside, so your tamal cup stays firm.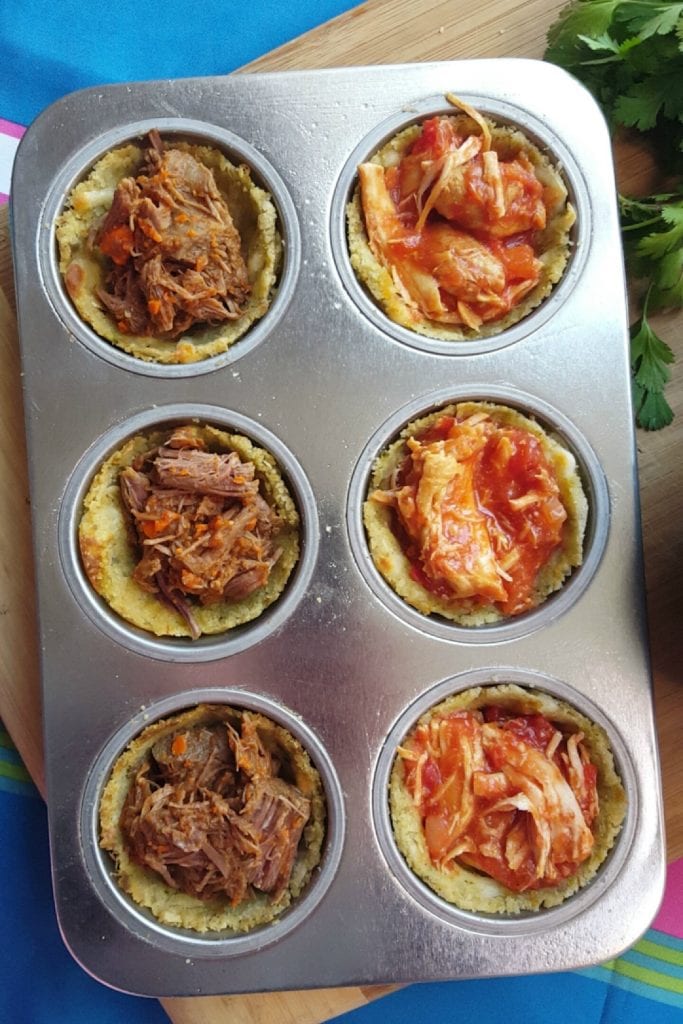 And just like any regular cupcakes, these tamal cupcakes have toppings! In their case our frosting will be crema (sour cream) and our sprinkles a mix of shredded cotija cheese and chopped cilantro.
Let it snow! Psst: Add me on Snapchat (username: "LaCooquette") if you want a BTS look of my food experiments and experiences!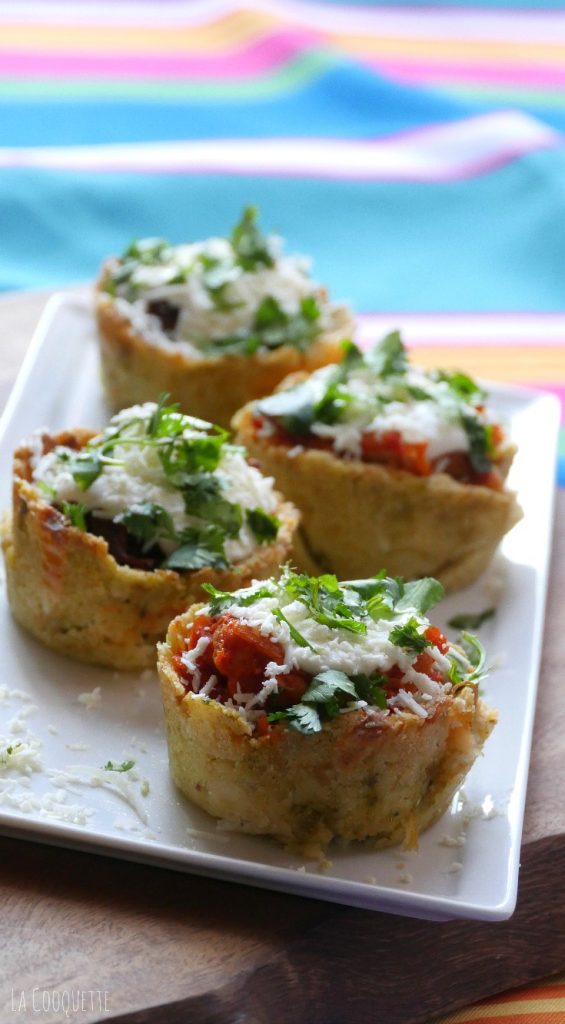 Ta-da! The finished product doesn't look like a tamal at all right? Perfect way to introduce this wonderful delicacy to those non-believers!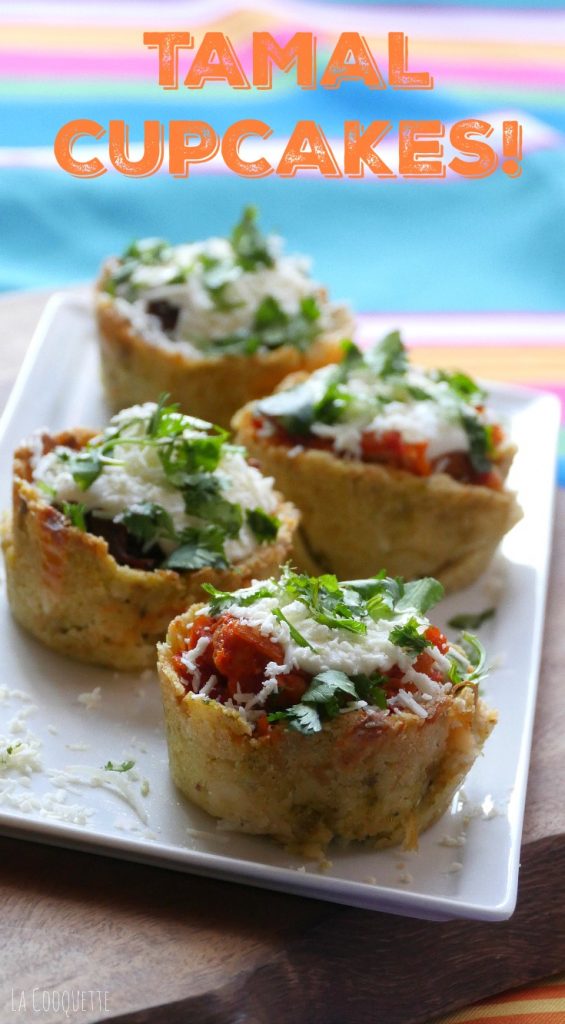 Enjoy tamales in a new, beautiful way!
Remember to VOTE for this recipe on the Del Real Foods Blogger Recipe ¡GRACIAS!
Tamal Cupcakes
Prep time: 15 min    Cooking time:  25 min    Total time: 40 min.
INGREDIENTS:
(makes 12 cupcakes)
5 Del Real Foods Chicken Tamales in Green Sauce, steamed and mashed

2 tsps of vegetable oil

2 tsps of baking powder

2 cups of your choice of meat filling: I included Del Real Foods' Chipotle Chicken Tinga and Barbacoa meats

Cooking spray
Toppings
Sour cream / Mexican crema (about 1tsp per cupcake)

Cotija cheese, shredded (about 1 cup)

1 bunch of cilantro, chopped
DIRECTIONS:
Preheat oven to 400 F
Prep your cupcake pans with cooking spray
Release tamales from husks and put them into a big bowl. Smash them together, mixing in the vegetable oil and baking powder. Here you can add any seasonings if you'd like. Dough should hold together when you squeeze it with your hand.
Grab small balls of tamal dough or "masa" (about ¼ of a cup each) and place one on each well of your cupcake pan. Now press down the masa on each well with your fingers, to evenly create a thin-to-medium thick layer on the bottom and sides of the wells.
Stick your pan inside the oven and cook for about 10 minutes, until the masa crust looks firm, like it's holding still.
Now take the pan out of the oven and add about 2 tablespoons of your desired filling, try not to include too much salsa if you have meat in a sauce, and don't overfill the cupcakes.
Bring the pan back to the oven to cook for another 10-15 minutes until the tamal cupcakes' crust looks golden brown.
Take out your pan and let it cool for about 5 minutes. Carefully release each cupcake after that.
Add your toppings! First add a dollop of crema / sour cream. Finally, sprinkle your tamal cupcakes with some cotija cheese chopped cilantro.
ENJOY THE FIESTA!
Related posts: