And the winner is…. POPCORN!
Award season is coming to an end and it made me feel both nostalgic and ecstatic cause I can't wait for this year's Oscar's! I'm seriously considering throwing an Oscar's night viewing party – and you should too. And you know what you should serve?
Flavored Popcorn
5

ways!


Hosting your own "anything' bar is not easy. You have to have a choice for each taste out there, so I thought about this Popcorn Bar idea veeeery seriously; and, as you will see in my video, ended up with some pretty great nominees!

First up, for those of you happy-campy people, who like to roast marshmallows over a fireplace and tell stories… there's S'mores Popcorn! The ooey gooeyness of this mix will have you drooling even before you serve it.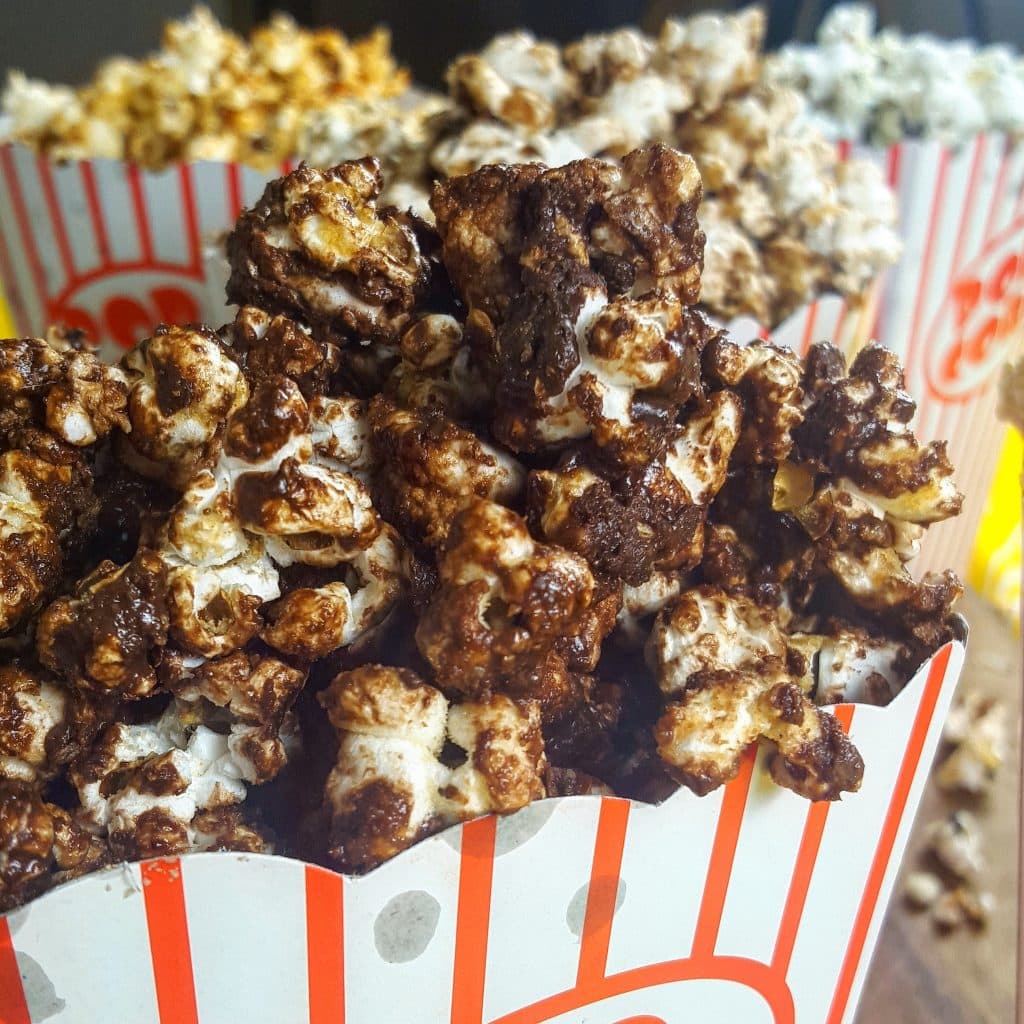 Next, we have something for the adventurers, those who like to start their day off right with a hearty breakfast: behold Bacon Popcorn! But not just any bacon popcorn (as if it were a well-known thing): brown sugar and paprika bacon popcorn. Kevin Bacon: this should be your signature popcorn!
We need some sweet to balance it out don't we? With a sweet Cinnamon Roll Popcorn you'll be transported to a small town fair with lots of sweets and goodies all around!
Let's move on to a film noir or an Italian mafia setting – besides having great memories about mama's a-meatballs, the Italians always have a great combination of cheese and herbs. Try out Parmesan and Herbs popcorn!
Finally, we end things with a BANG! Now, you don't have to be Latino to enjoy passionate and unexpected mixes (much like those in a telenovela) – I'm sure those of you who have been lucky enough to try street corn or "elotes" will be able to attest the mightiness, the beauty of an elote preparado. Well, have some Elote Preparado Popcorn!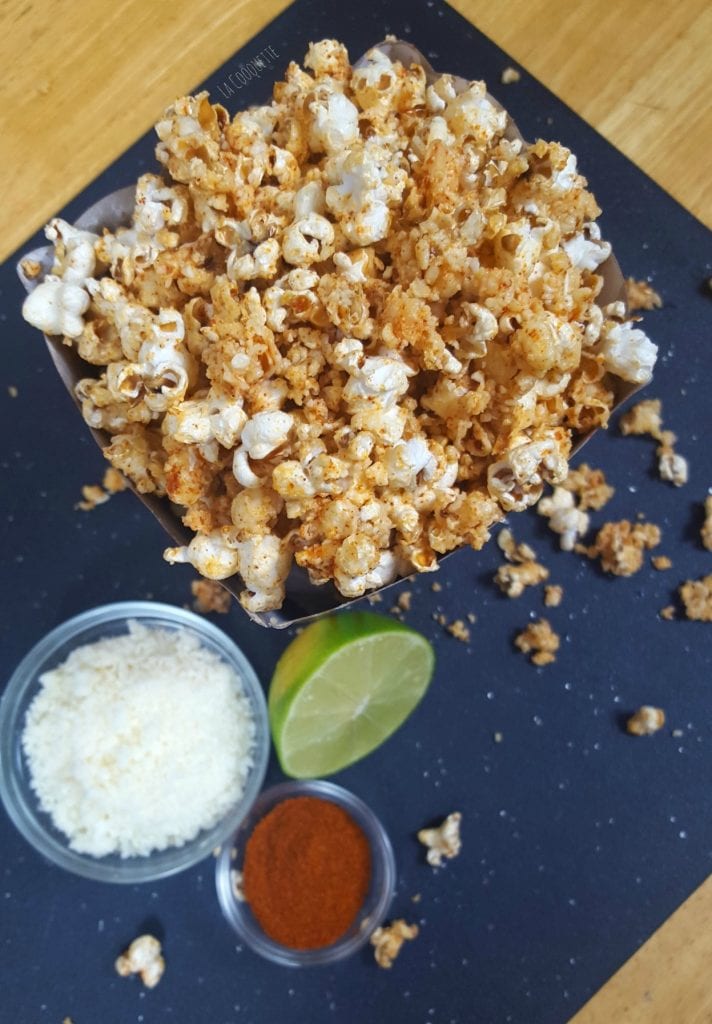 And that's all folks! Hope you enjoy the show and if you're not watching an awards show who's stopping you from making these flavored popcorn 5 ways and binging on your favorite Netflix show—or YouTube channel?
Let me know which one was your favorite flavor (or if you have another one I can make!) and who are you rooting for for this year's Oscar's!
If you like what you saw, subscribe for weekly recipes/food and travel videos!
Related posts: